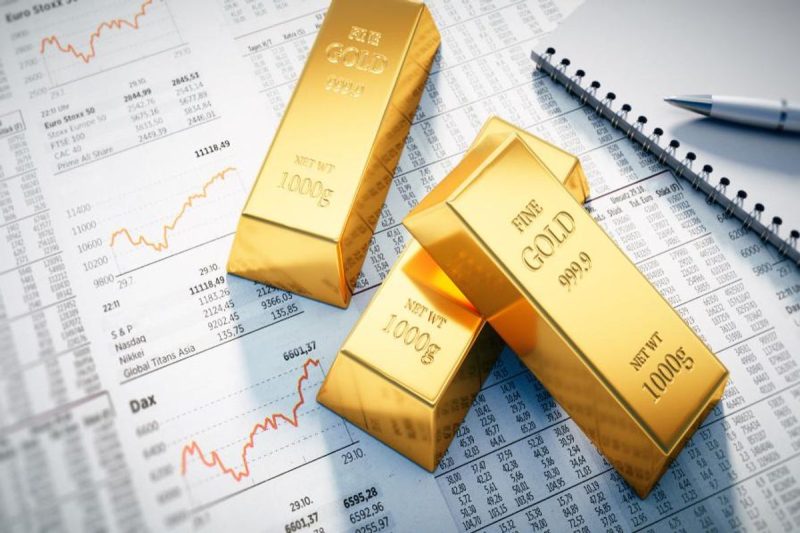 5 Top Weekly TSXV Stocks: Nevada King Breaks Out with 49 Percent Gain
The S&P/TSX Venture Composite Index (INDEXTSI:JX) declined again last week, losing 24.6 points to close at 534.8.
While markets largely slumped they got a boost on Friday (October 6) after Statistics Canada released results from its September labor force survey; it shows the country's economy added 63,800 jobs, while unemployment held at 5.5 percent.
South of the border, the US government bought more time to work out a long-term funding deal with a 45 day extension. However, the ousting of Representative Kevin McCarthy as House speaker has left the issue uncertain.
Against that backdrop, a variety of TSXV-listed resource stocks made moves over the last five days. Read on to find out which companies rose the most during the period and what was affecting their share prices.
1. Nevada King Gold (TSXV:NKG)
Weekly gain: 49.18 percent; market cap: C$138.46 million; current share price: C$0.455
Nevada King Gold describes itself as the third largest claim holder in Nevada, and has several projects centered around the Battle Mountain Gold Trend. The company's flagship asset is its past-producing Atlanta gold mine project in Southeast Nevada. Its other gold projects on the trend — Iron Point, Lewis and Horse Mountain – Mill Creek — are in Central Nevada. The second two are located between the large Phoenix and Pipeline mining sites owned by Nevada Gold Mines, a joint venture between Newmont (TSX:NGT,NYSE:NEM) and Barrick Gold (TSX:ABX,NYSE:GOLD).
Company shares surged following last Monday's (October 2) release of drill results from the Atlanta site. They show 11.64 grams per metric ton (g/t) over 108.2 meters, including a bonanza-grade intercept of 37.16 g/t over 29 meters and an even higher-grade interval of 3 meters grading 162.6 g/t. This marks the most gold-rich drill hole recorded at Atlanta.
2. Barsele Minerals (TSXV:BME)
Weekly gain: 42.31 percent; market cap: C$22.43 million; current share price: C$0.185
Barsele Minerals is an explorer focused on the Barsele gold project in Västerbottens Län, Sweden. The project is a joint venture with Agnico Eagle (TSX:AEM,NYSE:AEM), which owns a 55 percent stake; Barsele owns the remaining 45 percent.
Barsele Minerals traded higher last week following a release on Wednesday (October 4) that includes a preliminary summary of its 2023 diamond drilling program at Barsele, which took place between June 14 and September 8.
The update specifically focuses on the project's Risberget and Avan targets. Barsele reported that drilling at Risberget has uncovered a "wide zone of strongly altered and mineralized rock," which the company said warrants further drilling; drilling at Avan showed visible gold at 142.6, 185.2 and 213.2 meters. Analytical results from the drilling at Avan are pending.
3. Gold Basin Resources TSXV:GXX
Weekly gain: 36.36 percent; market cap: C$16.27 million; current share price: C$0.15
Just an hour and a half from Las Vegas, Nevada, the Gold Basin project in Mohave County, Arizona, is the primary focus for Gold Basin Resources. The area shows multiple at-surface gold deposits with district-scale potential.
The company rose last week following news on September 28 that drilling at Gold Basin has yielded encouraging results, with four of six holes encountering near-surface gold. Gold Basin is preparing for further exploration at the site.
4. Cerrado Gold TSXV:CERT
Weekly gain: 27.12 percent; market cap: C$48.91 million; current share price: C$0.75
Cerrado Gold is a gold-mining and development company with a focus on South America. It is developing the Monte do Carmo project in Tocantins, Brazil, which it expects to produce over 100,000 ounces of gold per year. The company also owns the producing Minera Don Nicolas operations located in Santa Cruz, Argentina; the site's two open pits produced 12,453 gold equivalent ounces in the three months ended on June 30.
The company hit weekly highs of C$0.75 last Thursday (October 5). Its most recent news releases came in the first half of September. On September 11, the company shared bonanza grade results from exploration at Minera Don Nicolas, including a 12 meter intersection grading 122.2 g/t from 109 meters. The company followed with news on September 12 that it had filed a license application to begin construction at its Monte Do Carmo project.
5. NOA Lithium Brines (TSXV:NOAL)
Weekly gain: 25.4 percent; market cap: C$29.51 million; current share price: C$0.395
NOA Lithium has a portfolio of large lithium brine projects within the Lithium Triangle in Argentina's Salta province. The company's key prospective sites are Rio Grande, Arizaro and Salinas Grandes, covering a total area of 100,000 hectares.
NOA's most recent news came on September 6, when it shared an update on Phase 1 diamond drilling at its Rio Grande project. Preliminary results from the third hole resulted in more than 500 meters of lithium brine-bearing units.
FAQs for TSXV stocks
What is the difference between the TSX and TSXV?
The TSX, or Toronto Stock Exchange, is used by senior companies with larger market caps, while the TSXV, or TSX Venture Exchange, is used by smaller-cap companies. Companies listed on the TSXV can graduate to the senior exchange.
How many companies are listed on the TSXV?
As of September 2023, there were 1,713 companies listed on the TSXV, 953 of which were mining companies. Comparatively, the TSX was home to 1,789 companies, with 190 of those being mining companies.
Together the TSX and TSXV host around 40 percent of the world's public mining companies.
How much does it cost to list on the TSXV?
There are a variety of different fees that companies must pay to list on the TSXV, and according to the exchange, they can vary based on the transaction's nature and complexity. The listing fee alone will most likely cost between C$10,000 to C$70,000. Accounting and auditing fees could rack up between C$25,000 and C$100,000, while legal fees are expected to be over C$75,000 and an underwriters' commission may hit up to 12 percent.
The exchange lists a handful of other fees and expenses companies can expect, including but not limited to security commission and transfer agency fees, investor relations costs and director and officer liability insurance.
These are all just for the initial listing, of course. There are ongoing expenses once companies are trading, such as sustaining fees and additional listing fees, plus the costs associated with filing regular reports.
How do you trade on the TSXV?
Investors can trade on the TSXV the way they would trade stocks on any exchange. This means they can use a stock broker or an individual investment account to buy and sell shares of TSXV-listed companies during the exchange's trading hours.
Data for this 5 Top Weekly TSXV Performers article was retrieved on Thursday after market close using TradingView's stock screener. Only companies with market capitalizations greater than C$10 million prior to the week's gains are included. Companies within the non-energy minerals and energy minerals are considered.
Article by Dean Belder; FAQs by Lauren Kelly.
Securities Disclosure: I, Dean Belder, hold no direct investment interest in any company mentioned in this article.
Securities Disclosure: I, Lauren Kelly, hold no direct investment interest in any company mentioned in this article.
This post appeared first on investingnews.com