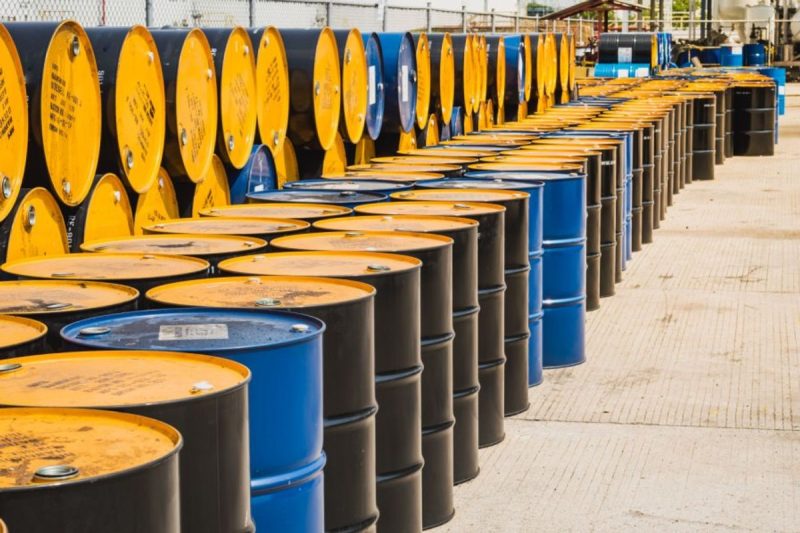 5 Top Weekly TSXV Stocks: NG Energy Leads with Rise of Over 38 Percent
The S&P/TSX Venture Composite Index (INDEXTSI:JX) lost 20 basis points last week to close at 569.95.
In focus during the period was the US Federal Reserve's Wednesday (September 20) announcement that it is holding interest rates steady in the 5.25 to 5.5 percent range. One more hike is projected in 2023 with two decreases next year.
Against that backdrop, a variety of TSXV-listed resource stocks made moves over the last five days. Read on to find out which companies rose the most during the period and what was affecting their share prices.
1. NG Energy International (TSXV:GASX)
Weekly gain: 38.04 percent; market cap: C$158.91 million; current share price: C$1.27
NG Energy International is a natural gas company focused on producing and developing natural gas fields for the Colombian market. Maria Conchita, its largest operation, currently produces 7 million cubic feet per day (MMscf/d) of natural gas.
The company traded higher last week following positive news released this past Monday (September 18). Tests indicate that NG Energy will be able to produce a further 23.5 MMscf/d at Maria Conchita. Shares were further bolstered on Wednesday after tests from its Aruchara-3 well indicated the capacity for another 25 MMscf/d.
2. Goliath Resources (TSXV:GOT)
Weekly gain: 26.67 percent; market cap: C$61.91 million; current share price: C$0.76
Goliath Resources is a metals exploration company concentrated on discoveries in BC's Golden Triangle region. Its primary site, Golddigger, covers 52,756 hectares located 30 kilometers southeast of Smithers.
Goliath traded up this past week following the release of near-surface drill results on Monday and Tuesday (September 19); the results indicate abundant visible gold over 23.65 meters and 15.8 meters. The company's upward trend continued as it upsized a previously announced non-brokered private placement for up to $8.6 million. Crescat Capital and Rob McEwen of McEwen Mining (TSX:MUX,NYSE:MUX) will both be participating in the financing.
3. Sienna Resources (TSXV:SIE)
Weekly gain: 25 percent; market cap: C$13.82 million; current share price: C$0.075
Sienna Resources is a battery metals exploration company focused on finding and developing high-grade deposits in politically stable and environmentally responsible mining jurisdictions. The company is centered around lithium operations in Nevada, US, and palladium assets in Northern Ontario, Canada.
Sienna didn't release any news last week, but its share price has been on the rise following announcements earlier in the month. On September 5 it closed an option agreement to acquire a 100 percent stake in the Elko lithium project in Nevada, and on September 13 it applied for a permit to drill at five locations on the site.
4. MCF Energy (TSXV:MCF)
Weekly gain: 19.15 percent; market cap: C$47.77 million; current share price: C$0.28
Founded on a vision to secure Europe's energy security, MCF Energy is a natural gas exploration company with permits to explore large-scale sites in Northern and Southern Germany, as well as the Welchau natural gas project in Austria.
The company has been trading strongly the past few weeks following permitting approvals for the Welchau site. Drilling and testing is expected to being in Q4 2023.
5. Radius Gold (TSXV:RDU)
Weekly gain: 17.39 percent; market cap: C$26.63 million; current share price: C$0.27
Radius Gold is a junior exploration company with projects concentrated at several sites in Mexico and Guatemala. In addition to gold, its exploration efforts include silver, zinc, copper and lead.
Shares of Radius have been rising since September 11, when the company announced that drilling at its Tropico site in Mexico had begun. The company hit a 52 week high this past Wednesday after early drill sample results were released on Tuesday. This past week Radius also announced a modification to its option agreement with Volcanic Gold Mines (TSXV:VG)
FAQs for TSXV stocks
What is the difference between the TSX and TSXV?
The TSX, or Toronto Stock Exchange, is used by senior companies with larger market caps, while the TSXV, or TSX Venture Exchange, is used by smaller-cap companies. Companies listed on the TSXV can graduate to the senior exchange.
How many companies are listed on the TSXV?
As of September 2023, there were 1,713 companies listed on the TSXV, 953 of which were mining companies. Comparatively, the TSX was home to 1,789 companies, with 190 of those being mining companies.
Together the TSX and TSXV host around 40 percent of the world's public mining companies.
How much does it cost to list on the TSXV?
There are a variety of different fees that companies must pay to list on the TSXV, and according to the exchange, they can vary based on the transaction's nature and complexity. The listing fee alone will most likely cost between C$10,000 to C$70,000. Accounting and auditing fees could rack up between C$25,000 and C$100,000, while legal fees are expected to be over C$75,000 and an underwriters' commission may hit up to 12 percent.
The exchange lists a handful of other fees and expenses companies can expect, including but not limited to security commission and transfer agency fees, investor relations costs and director and officer liability insurance.
These are all just for the initial listing, of course. There are ongoing expenses once companies are trading, such as sustaining fees and additional listing fees, plus the costs associated with filing regular reports.
How do you trade on the TSXV?
Investors can trade on the TSXV the way they would trade stocks on any exchange. This means they can use a stock broker or an individual investment account to buy and sell shares of TSXV-listed companies during the exchange's trading hours.
Data for this 5 Top Weekly TSXV Performers article was retrieved on Thursday after market close using TradingView's stock screener. Only companies with market capitalizations greater than C$10 million prior to the week's gains are included. Companies within the non-energy minerals and energy minerals are considered.
Securities Disclosure: I, Dean Belder, hold no direct investment interest in any company mentioned in this article.
This post appeared first on investingnews.com