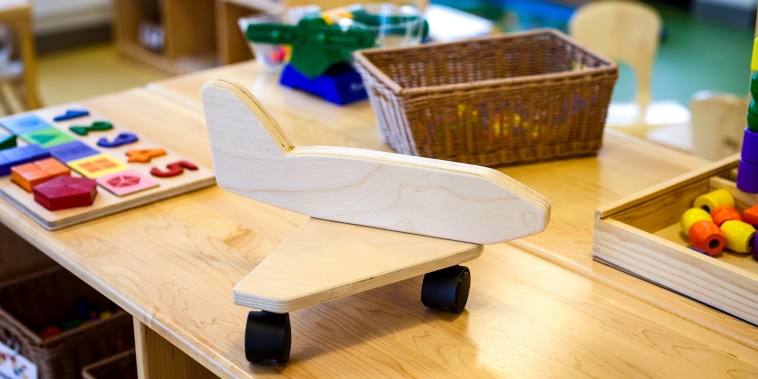 Airports, racing to hire workers, compete to look after their kids
Trudi Shertzer can't wait bring her 8-month-old to work every day.
An operations duty manager at Pittsburgh International Airport, she is counting the days until she can drop off her son at a 61-slot child care center opening there next month — the only such facility housed in a U.S. airport terminal.
"I'm just waiting for them to give us the list of stuff I need to start packing up for my son Hunter," said Shertzer, whose husband, Ben, works as a wildlife manager at the airport. "This will be so convenient. With the facility right here, we'll be able pop in and check on him, which will give us peace of mind."
While the airport authority's 475 employees get first dibs on enrollment, the child care center is also open to kids of other staffers at PIT's 6,000-person campus, including concessionaires, cleaners and construction workers.
This post appeared first on NBC NEWS