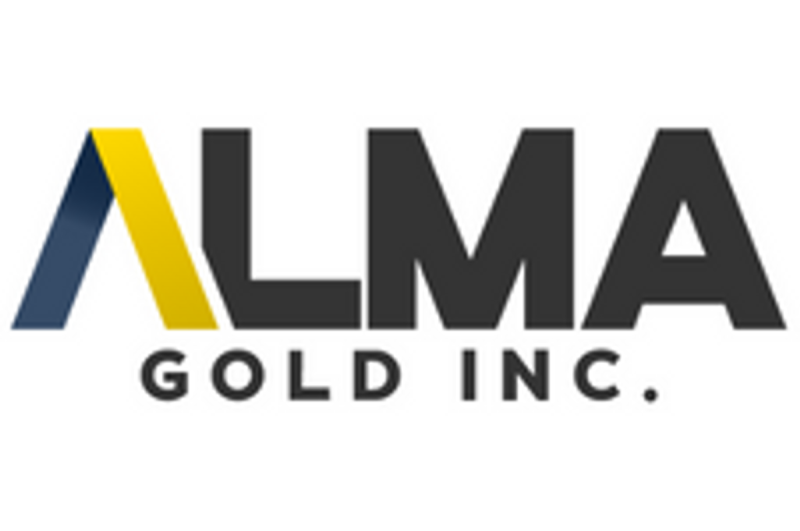 Alma Gold Provides Corporate Update
Alma Gold Inc. (CSE: ALMA) ('Alma Gold' or the 'Company') is pleased to provide a corporate update, exploration plans and a report on its exploration permits comprising the Dialakoro Project ('Dialakoro') in northeast Guinea. The permits of Dialakoro are presently covered by an "Autorisation de Reconnaissance".
We are in the process of getting the final grant of the permits and presently designing an exploration program. The work on establishing relationships with local communities has successfully been completed. Alma is also working on increasing our land position in the area. The Company is in the process of converting the company debt to common shares.
Gregory Isenor, President and CEO of Alma Gold commented, 'We are assembling a land position in an extremely prospective area of northeast Guinea and in an area where our research and initial field inspection have identified the indicators for gold mineralization. In addition, as we have shown in figure 1, our Dialakoro permits are on strike from gold deposits in a well documented structural gold corridor. We plan to keep working on assembling additional permits and most importantly complete the initial exploration steps on our existing permits to identify drilling targets. We have a very experienced management and field team including Touba Mining and Jean-Marc Gagnon, and through working together for the past twenty years have an extremely successful track record in West African Birimian gold exploration and discovery. We have previously and successfully completed this process of vision, land acquisition, exploration and gold discovery, which resulted in new deposits added to the West African gold deposit map including, the Bissa deposit through Jilbey Gold, the Siribaya – Diakha – Karita deposits through Merrex Gold, and the Mankouke deposit through Roscan Gold as illustrated in Figure 2.'
Dialakoro Project Update
Further to the Company's news release dated June 7, 2023, Alma Gold is now in the process of receiving the final grant (Permis de Recherches) for the three contiguous exploration permits in the Northern part of the Dialakoro Project from the Guinean government. These permits grants are valid for a period of three years from the date of issue and can be renewed twice. Combined, these three permits are approximately 215 km2 in size. The fourth permit (99 km2), 30 km to the south, will continue to be covered by an "Autorisation de Reconnaissance" valid for 6 months and renewable twice.
The Dialakoro land position is shown in Figure 1 and indicates the exploration potential along the Sanankoro-Kobada-Niaouleni structure as it extends southwest into Guinea from Mali. This area has all the indicators of gold mineralization.
Malian-Guinean Boundary Mission
Earlier this year, Alma Gold initiated and funded a joint Guinean-Malian government mission to the Dialakoro region to both firmly establish the border between Mali and Guinea within the licence areas and to meet with the local communities to explain the border location and establish long-term relationships. This has been a very successful exercise and allows Alma Gold to carry out all planned exploration activities in the area without local community concerns. Access to the licence areas is now confirmed based on the successful results of this mission. This was a very important first step in allowing for a meaningful exploration program.
Exploration Plans
The next steps for exploration at Dialakoro include:
Generating base maps from satellite photos to allow for control and localization of gold workings.Prospecting, mapping, and sampling of showings, workings, outcrops, quartz veins etc. to identify any gold occurrences at Dialakoro.Termite mound sampling of select areas to identify gold geochemical anomalies.Drilling.
Corporate and Financing Update
Financing
The Company plans to complete a financing in the near future in order to commence field work at Dialakoro after the end of the rainy season in northeast Guinea. There is significant exploration potential in the Dialakoro area on strike from identified deposits along the Niaoulini – Kobada – Sanankoro structural corridor.
Debt Restructuring
Plans are also underway to convert the Company's existing debt into common shares. This debt includes outstanding fees owed to management, staff, consultants, and contractors working for Alma Gold. This initiative will leave Alma Gold virtually debt free and with a very tight share structure going into the next exploration season in Guinea
Figure 1: Location of Dialakoro Project in northeast Guinea
To view an enhanced version of this graphic, please visit:
https://images.newsfilecorp.com/files/9141/180282_b55deb9dc4f13a10_001full.jpg
Karita West Update
Alma Gold's Karita West permits are still being maintained. Exploration for gold and lithium by other mining companies on adjacent permits is ongoing. The Karita West Property has great potential, however, at present the Company's emphasis is on exploring the Dialakoro permits. Figure 2 shows the position of Dialakoro and Karita West projects in West Africa.
Figure 2: Map of Alma Gold's Guinean exploration projects in West Africa
To view an enhanced version of this graphic, please visit:
https://images.newsfilecorp.com/files/9141/180282_b55deb9dc4f13a10_002full.jpg
Qualified Person Statement
All scientific and technical information contained in this news release has been prepared and approved by Jean-Marc Gagnon, P.Eng., MBA, Director and Vice President – Exploration of Alma Gold, who is a Qualified Person as defined by NI 43-101.
About Alma Gold Inc.
Alma Gold Inc. is a gold-focused exploration company based in Bedford, Nova Scotia. Alma Gold Inc. through its subsidiary Karita Gold Corp. is exploring the Karita West Project and Dialakoro Project in northern Guinea and owns the Clarence Stream North Gold Project in southwest New Brunswick, Canada.
For more information on Alma Gold Inc., please visit our website at: https://almagoldinc.com.
On Behalf of the Board of Directors
'Gregory Isenor'
Gregory Isenor
President & Chief Executive Officer
Alma Gold Inc.
Email: [email protected]
The CSE has neither approved nor disapproved the contents of this news release. Neither the CSE nor its Market Regulator (as that term is defined in the policies of the CSE) accepts responsibility for the adequacy or accuracy of this release.
Forward-Looking Information
This news release contains forward-looking information which is not comprised of historical facts. Forward-looking information is characterized by words such as 'plan', 'expect', 'project', 'intend', 'believe', 'anticipate', 'estimate' and other similar words, or statements that certain events or conditions 'may' or 'will' occur. Forward-looking information involves risks, uncertainties and other factors that could cause actual events, results, and opportunities to differ materially from those expressed or implied by such forward-looking information. Factors that could cause actual results to differ materially from such forward-looking information include, but are not limited to, changes in the state of equity and debt markets, fluctuations in commodity prices, delays in obtaining required regulatory or governmental approvals, and includes those risks set out in the Corporation's management's discussion and analysis as filed under the Corporation's profile at www.sedarplus.ca. Forward-looking information in this news release is based on the opinions and assumptions of management considered reasonable as of the date hereof, including that all necessary governmental and regulatory approvals will be received as and when expected. Although the Corporation believes that the assumptions and factors used in preparing the forward-looking information in this news release are reasonable, undue reliance should not be placed on such information. The Corporation disclaims any intention or obligation to update or revise any forward-looking information, other than as required by applicable securities laws.
To view the source version of this press release, please visit https://www.newsfilecorp.com/release/180282
News Provided by Newsfile via QuoteMedia
This post appeared first on investingnews.com