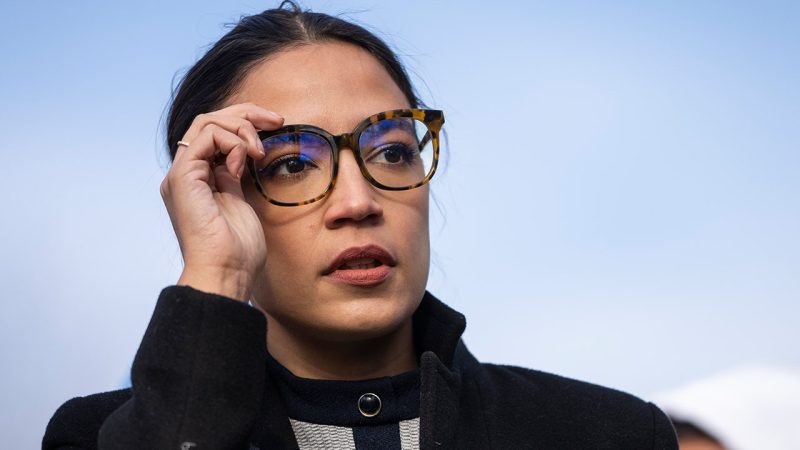 AOC maintained up to $50K in student loan debt while calling for its cancelation, disclosures show
Rep. Alexandria Ocasio-Cortez held up to $50,000 in student loan debt while being one of the biggest proponents of its cancelation, according to filings reviewed by Fox News Digital.
The New York lawmaker's recently released financial disclosure shows she maintained between $15,001 and $50,000 in student loan debt in 2022. During this time, the progressive champion, who collects a $174,000 salary as a U.S. House of Representatives member, consistently advocated for actions that would also directly benefit herself. 
'Now would be a great time to cancel student loan debt, take significant climate action, and pass voting rights,' Ocasio-Cortez wrote on X, formerly Twitter, in May 2022 in response to a Marist poll showing President Biden's low approval rating with young adults.
After Biden announced his ill-fated student loan forgiveness plan for more than 800,000 borrowers months later, the 'Squad' member applauded the relief but vowed to push for more.
'It was YOUR pushing, YOUR pressure, YOUR organizing that got them to this point,' Ocasio-Cortez wrote on Instagram. 'It is up to us, and to you, to decide if we are going to stop here, or if we are going to keep pushing.'
'I am very grateful for this watershed moment of a first step – it is so encouraging, thrilling, and has already changed SO many people's lives,' she continued. 'But I am also thinking about how this still leaves a question mark for those in the highest amounts of debt, who need the most amount of help. So let's celebrate and keep going.'
The Biden administration recently returned to the drawing board after the Supreme Court canceled Biden's student loan debt handout, ruling that Congress would have to authorize such a program explicitly. 
Biden said the court 'misinterpreted the Constitution' and offered a 'work-around' plan that will provide a 12-month 'on-ramp' intended to assist borrowers struggling to resume repayment. 
Ocasio-Cortez, however, was unsatisfied with the terms of the plan. In July, she said the president should suspend interest on debt payments for a year. 
'I would like to see interest payments suspended during this time, especially during that 12-month ramp-up period,' Ocasio-Cortez told CNN's Dana Bash. 'There are millions of people in this country that have student loan debt under… $10,000 or $20,000, as outlined in the plan.'
'People should not be incurring interest during this 12-month on-ramp period,' she continued. 'So, I highly urge the administration to consider suspending those interest payments. Of course, we still believe in pursuing student loan cancellation and acting faster than that 12-month period wherever possible.' 
Ocasio-Cortez's reported debt range on her new financial disclosure remained unchanged from the previous year. Her office did not respond to a request for comment.
Fox News' Chris Pandolfo contributed reporting.
This post appeared first on FOX NEWS