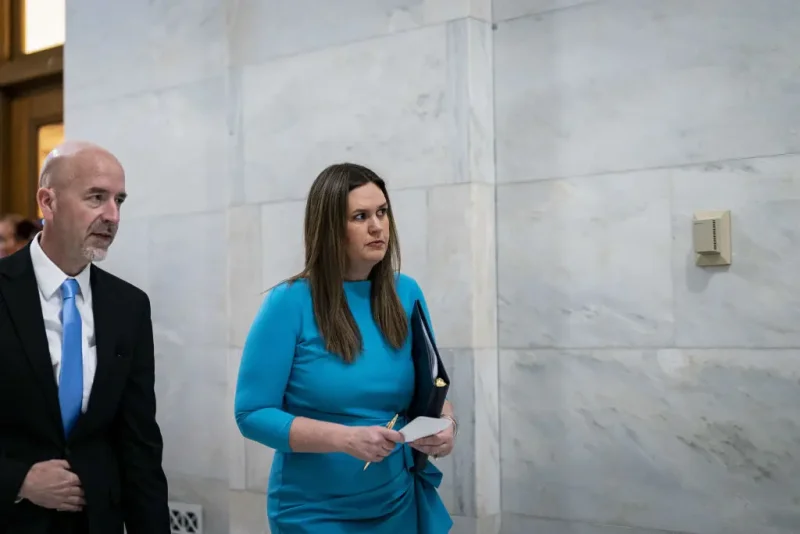 Arkansas Department of Education throws down gauntlet on CRT, demands public schools turn over materials
FIRST ON FOX: The Arkansas Department of Education (ADE) threw down the gauntlet on critical race theory in public schools, demanding superintendents turn over materials for the recently pulled, controversial Advanced Placement African American Studies pilot program.
This month, Arkansas became the latest state to pull the controversial College Board AP African American Studies pilot program from its schools.
Arkansas Education Secretary Jacob Oliva wrote that the department 'is charged with oversight of education in public school districts, which includes ensuring school district compliance with state law and State Board of Education rules.'
'Since the Advanced Placement African American Studies pilot program is a direct partnership between your school district and College Board, the Department has not been provided the necessary materials and resources needed to enable the Department to support districts in complying with the law and rules,' Oliva wrote.
'Given some of the themes included in the pilot, including 'intersections of identity' and 'resistance and resilience,' the Department is concerned the pilot may not comply with Arkansas law, which does not permit teaching that would indoctrinate students with ideologies, such as Critical Race Theory,' he continued, citing the Arkansas LEARNS Act that GOP Gov. Sarah Huckabee Sanders signed into law in March.
Oliva wrote in his letter that in order to 'assist public school employees, representatives, and guest speakers at your district in complying with the law,' the superintendents must 'submit all materials, including but not limited to the syllabus, textbooks, teacher resources, student resources, rubrics, and training materials, to the Department by 12:00 pm on September 8, 2023.'
The Arkansas secretary of education also called on the superintendents to include their 'statement of assurance that the teaching of these materials will not violate Arkansas law or rule.'
Arkansas Dept of Education … by Houston Keene
Fox News Digital reached out to the superintendents of the districts involved in the pilot program – the eStem Public Charter Schools, the North Little Rock School District, the Little Rock School District, the Jacksonville School District and the Jonesboro School district – for comment.
According to screenshots obtained by Fox News Digital, the 'Intersections of Identity' section of the AP pilot program 'examines the interplay of distinct categories of identity (such as race, ethnicity, class, gender, region, religion, and ability) with each other and within a society.'
'Various categories of identity are emphasized throughout the course,' it continues. 'Although different identities vary in prominence in the given units, students should develop the habit of thinking about identity as both a unified concept and intersectional framework and consider how different aspects of identity impact their experience.'
Intersectionality is a key tenet of critical race theory and examines how one's characteristics – such as race, sex and sexuality – intersect and how society treats that person based on them, discriminatory or otherwise.
The term was coined by Columbia Law professor and 'pioneering' critical race theory scholar and writer Kimberle Crenshaw.
The Arkansas LEARNS Act prohibits school curriculum from introducing 'ideologies' that promote discrimination based on immutable characteristics and 'conflict with the principle of equal protection under the law.'
Additionally, College Board committee member Teresa Reed said in a February interview with NPR that 'the resources that address those controversial topics will live on AP Classroom that's being constructed for AP African American Studies' – including critical race theory.
'It's an online platform. And so that's separate and different from the framework itself,' Reed said. 'But it will be available to – it'll be widely available. And I should mention, those resources will be available – accessible free of charge.'
This post appeared first on FOX NEWS