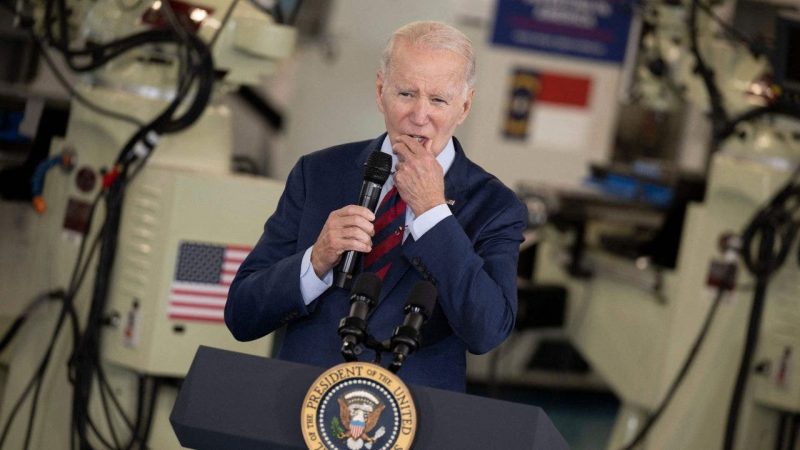 Biden claims 'all' grandchildren protected by Secret Service despite questions over Hunter's daughter
President Biden bragged Thursday that all of his grandchildren enjoy Secret Service protection, but the White House has yet to clarify whether that includes his estranged grandchild via Hunter Biden.
Biden only recently acknowledged 4-year-old Navy Joan Roberts, whose mother is engaged in a child support case against Hunter. 
The White House did not immediately respond to a request for clarification from Fox News Digital.
'Years ago, when John Kerry was the nominee for president for the Democratic Party, he talked with me about the possibility of being vice president,' Biden said. 'I said no. I didn't want to be vice president.
'But had I known that, as vice president, I get Secret Service, and had I known that meant my daughters get Secret Service and my granddaughters, I would've fought even harder for him at the time.
'Now, I have a bunch of grandchildren, and they all have Secret Service. My daughter has Secret Service, and It's just wonderful. I'm not sure what they think about it, but it's just wonderful.'
Biden made the statement during a speech marking the one-year anniversary of the passage of the PACT Act, which relates to the Department of Veterans Affairs.
Conservative legal group Judicial Watch filed a lawsuit in late July seeking records relating to any Secret Service protection for Roberts. The lawsuit comes after the Secret Service responded to a Judicial Watch Freedom of Information Act request in May by stating that no responsive records had been located.
'For security reasons we do not comment specifically on who may receive Secret Service protection,' Secret Service communications chief Anthony Guglielmi told Fox News Digital in a statement Thursday.
Biden only recently acknowledged his estranged granddaughter, having previously referred only to his 'six' grandchildren that he has through his children's marriages. Roberts was born through Hunter's extramarital relationship with Lunden Alexis Roberts.
'Our son Hunter and Navy's mother, Lunden, are working together to foster a relationship that is in the best interests of their daughter, preserving her privacy as much as possible going forward,' Biden said July 28 in a statement to Fox News Digital.
'This is not a political issue, it's a family matter,' he added. 'Jill and I only want what is best for all of our grandchildren, including Navy.'
In June, Hunter settled his Arkansas child support case with Roberts' mother, ending a yearslong paternity dispute. 
A court filing showed Hunter agreed to give his daughter some of his paintings, and the mother of the child agreed to withdraw her counterclaim to change their child's last name to 'Biden.'
This post appeared first on FOX NEWS