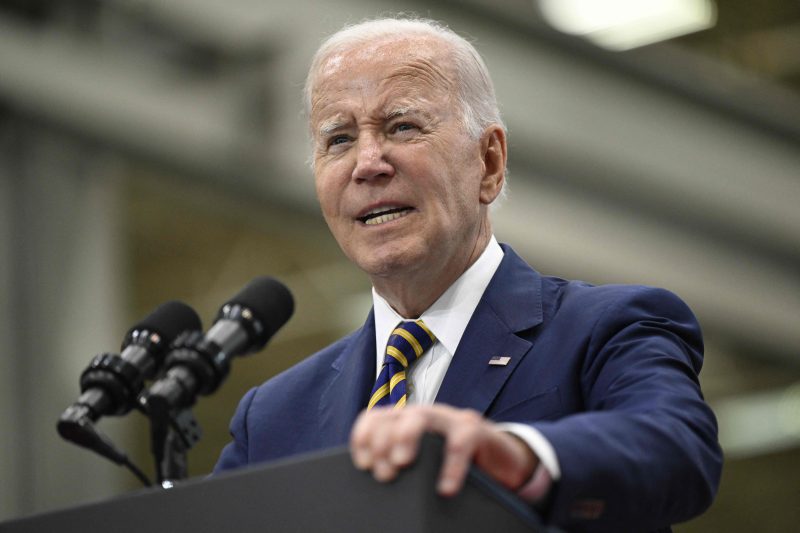 Biden to travel to Maui to survey devastation from wildfires
President Biden will travel to Maui on Monday to survey the devastation caused by wildfires that swept through part of the island last week, amid criticism that he has been too silent about the deadliest such disaster in modern U.S. history.
The White House announced the trip Wednesday, more than a week after rapidly spreading wildfires destroyed the historic town of Lahaina on Maui and displaced thousands of residents. More than 100 people have been confirmed dead, but officials warn that the final death toll from the wildfires is likely to be much higher.
First lady Jill Biden will accompany the president to Maui, the White House said. They will meet state and local leaders, first responders and survivors, as well as discuss next steps in the recovery effort, White House press secretary Karine Jean-Pierre said in a statement.
"The President continues to marshal a whole-of-government response to the deadly Maui fires, and he has committed to delivering everything that the people of Hawaii need from the federal government as they recover from this disaster," Jean-Pierre's statement said.
Biden said Tuesday that he and the first lady would travel to Hawaii as soon as possible to survey the damage but that he didn't want a presidential visit to "get in the way" of recovery efforts on Maui.
In a statement Wednesday, Hawaii Gov. Josh Green (D) said he had extended an invitation to Biden to see the aftermath of the Maui fires after being advised that it could be done safely.
"Relief professionals have indicated that this is a point when a majority of our search and recovery efforts should be nearly complete, and a time when extra presence will not hamper disaster management efforts," Green said.
Federal Emergency Management Agency Administrator Deanne Criswell briefed Biden on Wednesday and said that the president would not be touring an area next week that would affect the ongoing search and recovery efforts.
"As I have been briefing the president, I have been explaining to him the dynamics of the situation on the ground," Criswell said. "I know when the president travels, he is going to be able to bring hope and he's going to speak with the governor and the state's first lady and talk to survivors and hear their stories. And it's that level of hope that I think is going really be a positive impact for this community."
Before Tuesday, Biden had not publicly addressed the devastation since last Thursday, when he expressed support for victims of the wildfires and vowed that "every asset we have will be available to them." While vacationing in Delaware on Sunday, Biden declined to answer a reporter's question about the death count, which had then reached 93.
The president signed an emergency declaration last week and ordered federal assets sent to Maui, and White House aides noted that he has been keeping in touch with Criswell, Green and both of Hawaii's senators, Mazie Hirono (D) and Brian Schatz (D).
However, Republicans have attacked Biden for largely staying out of the public eye since he expressed support for victims Thursday, and for answering "no comment" when asked about the death count Sunday.
Former president Donald Trump's campaign issued a video message Monday evening, expressing sympathy for those affected while adding to the criticism of Biden's response.
"To say no comment is oftentimes fine, but to be smiling when you say it, especially against such a tragedy as this, is absolutely horrible and unacceptable," Trump said in the message.
As of Wednesday, more than 700 FEMA workers have been deployed to the disaster area, and the emergency agency has provided more than $2.3 million in assistance, Criswell said. The agency had provided more than 50,000 meals, 75,000 liters of water, 5,000 cots and 10,000 blankets to the county government for distribution as of Tuesday, according to the White House.
FEMA is offering temporary shelter in hotels and motels, federal workers are registering residents for a $700-per-household payment for survivors, and the government is working with community-led groups to reach all residents regardless of language or other barriers, Biden tweeted Monday.
This post appeared first on The Washington Post