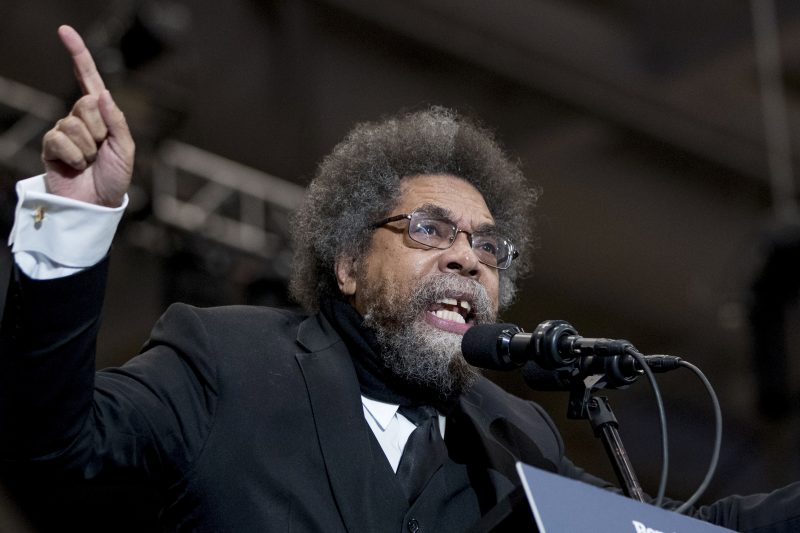 Cornel West to run for president as independent, leaving Green Party
Cornel West, a liberal activist who launched a presidential bid in June, announced Thursday that he will leave the Green Party and run as an independent instead.
In a campaign statement, the long-shot candidate and left-wing academic said he was making the switch to ensure "true democracy."
"Democracy means more choices, not backroom deals; it means freedom to vote your conscience without being shamed or bullied," his campaign stated. "As Dr. West's campaign for president grows, he believes the best way to challenge the entrenched system is by focusing 100 percent on the people, not on the intricacies of internal party dynamics."
This is the second time West has changed his mind about how he will approach his campaign. When he launched his effort, West said he would run for the People's Party nomination, then abandoned that strategy to focus on the Green Party, which already had greater ballot access.
As an independent candidate, West will have to do the work to get on the ballot in the District of Columbia and the 17 states where the Green Party now claims to have ballot access for 2024. But it also means he will not have to participate in the internal Green Party nominating process, which West had become concerned would distract from his efforts to take his message to voters.
"The two parties who have a monopoly on American politics because state legislatures make the rules have created an onerous and what they want to be impossible process," West campaign manager Peter Daou said in an interview Thursday. "From our perspective, one of the fundamental focus points of this campaign is to actually embrace true democracy. True democracy is choices."
West held a fundraiser this week in Washington, where he made no mention of his impending decision to leave the Green Party. Some in attendance at the fundraiser wore Green Party items, so it is unclear whether his supporters were aware he was considering a switch to running as an independent.
Robert F. Kennedy Jr., who is mounting a long-shot challenge to President Biden in the 2024 Democratic primary, has suggested that he is considering a pivot to a third-party campaign. Self-help guru Marianne Williamson also is running as a Democrat.
Despite some trepidation over Biden's strength as a candidate, Democrats have largely coalesced around his reelection campaign, and many have criticized candidates including Kennedy, Williamson and West for possibly siphoning votes away from Biden and ultimately allowing the Republican nominee to win.
"There is no third-party candidate that will win this election. That has never happened in the history of this, and it ain't going to start in 2024," Jaime Harrison, the chair of the Democratic National Committee, said in July. "And so, we've got to stay focused on the fight that we have ahead, and at the threat that we see to American democracy — and that's the extremists coming out of the Republican Party."
On the Republican side, former president Donald Trump is leading a large field of candidates seeking the GOP presidential nomination.
Colby Itkowitz contributed to this report.
This post appeared first on The Washington Post