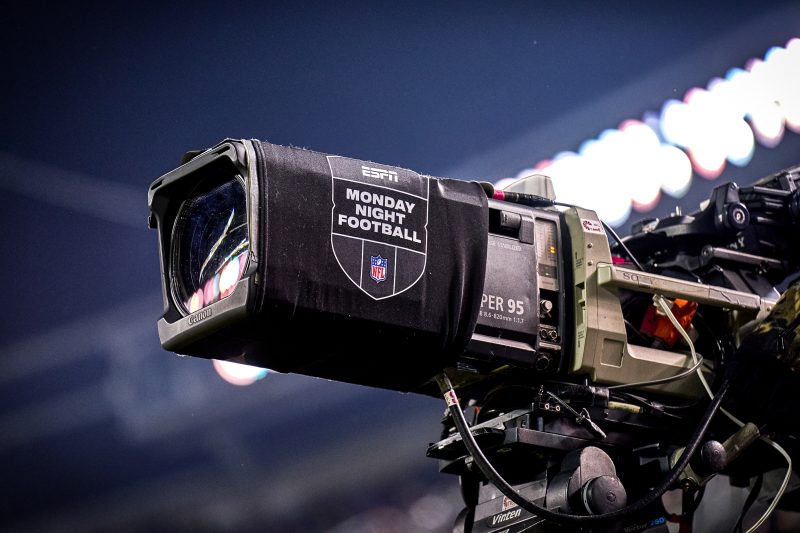 Disney and Charter reach deal to end cable blackout in time for 'Monday Night Football'
The blackout fight between cable giant Charter Communications and Disney is over.
Hours ahead of "Monday Night Football," which airs on Disney's ESPN, the companies reached a deal that would allow millions of Charter cable customers to watch the game, CNBC's David Faber reported Monday, citing sources.
Charter's and Disney's stocks, as well as those of media peers including Warner Bros. Discovery and Paramount Global, traded higher Monday morning.
Bob Iger and Chris Winfrey, Disney's and Charter's CEOs, said in a joint statement Monday that their 'collective goal' is to build a model for the future.
'This deal recognizes both the continued value of linear television and the growing popularity of streaming services while addressing the evolving needs of our consumers,' they said.
Iger and Winfrey also thanked their customers for their patience.
Terms of the deal include a discounted wholesale price for subscribers for Disney streaming services and an increase in marketplace, or subscriber fees, paid to Disney. Spectrum customers with the TV Select package will have access to an ad-supported tier of Disney+, according to the companies' news release.
Channels not in the deal include Disney Junior, Disney XD and Freeform, which are popular options for children and teenagers. Other channels that have been excluded are Baby TV, FXM, FXX, Nat Geo Wild and Nat Geo Mundo.
The dispute had been going on since late August, when carriage renewal negotiations between the two companies broke down and left millions of customers without Disney TV channels, including ESPN, FX and Disney Channel.
At the time of the blackout, Charter had about 14.7 million customers.
As a result, some of Charter's Spectrum pay-TV customers cut its bundle in favor of internet-TV options like Disney's Hulu + Live TV or Google's YouTube TV. In the days after the blackout — which occurred during the U.S. Open and the beginning of the college football season, both of which are featured on ESPN — Disney said Hulu + Live TV signups were more than 60% higher than expected.
The dispute dragged on past the NFL season kickoff Thursday.
Carriage disputes and blackouts are common. But Charter billed the moment Disney's networks went dark as a more pivotal moment, as it proclaimed that the pay-TV model was broken.
Hours after the blackout began, Charter executives on an investor call pushed for a revamped deal with Disney that would give Spectrum pay-TV customers free access to Disney's ad-supported streaming apps Disney+, ESPN+ and Hulu.
That in particular seemed to be the sticking point in negotiations.
Disney had responded that its streaming and TV networks weren't equal because of the original content that premieres exclusively on live TV and its multibillion-dollar investments in exclusive streaming content.
The public tussle has highlighted the issues facing media companies. Cord-cutting has been rampant, and consumers are switching to streaming services fast. Media companies are using content from their pay-TV channels for their streaming services, arguably accelerating the transition.
Yet the fees generated from pay-TV providers like Charter for carrying the live networks are still robust — even if they are decreasing with fewer customers in the bundle — and they are propping up media companies' cash flow and profitability. Media companies like Disney are still working to make streaming a profitable business.
While providing pay-TV services has long been part of Charter's business, broadband has usurped it as the cornerstone of its profitability and business. Even as consumers cut the TV cord, they remain as broadband customers.
Winfrey had said the company planned to push for similar terms in coming negotiations with other content companies.
After the blackout, Winfrey said at an investor conference that the discussions with other media content companies were already beginning to take place.
He also reiterated the company's position that the pay-TV model was broken and at an inflection point.
More from CNBC:
In 2011, San Francisco opened savings accounts for kindergartners — now they're going to be college freshmen Taylor Swift could change the movie theater industry with her Eras Tour concert film — here's howAirbnb adds Google's 'AI ambassador' to its board of directors
This post appeared first on NBC NEWS