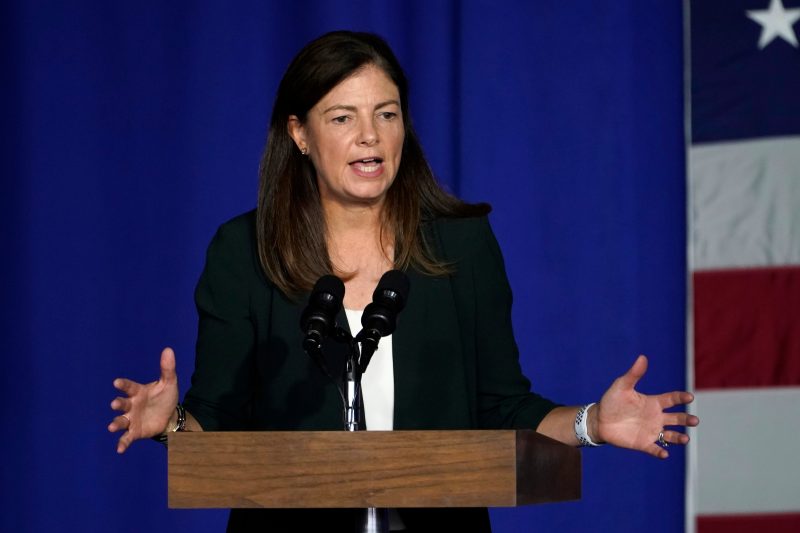 Former GOP senator Kelly Ayotte to run for New Hampshire governor
Former senator Kelly Ayotte (R-N.H.) announced Monday that she is running for New Hampshire governor, seeking to succeed Gov. Chris Sununu (R), who said last week that he would not run for reelection next year in the battleground state.
Ayotte last ran for statewide office in 2016, when she narrowly lost a reelection bid for her Senate seat.
In announcing her state government run, Ayotte emphasized New Hampshire's "Live Free or Die" mantra and knocked one of its more liberal neighbors.
"I am running for Governor because I fear that we are one election away from turning into Massachusetts," Ayotte tweeted. "Together, we will ensure that we keep New Hampshire safe, prosperous and free."
Ayotte, a lawyer who served as New Hampshire's attorney general before joining the Senate in 2011, was considered a relative moderate in that chamber.
She joins a gubernatorial race that will have competitive primaries in both parties.
On the Republican side, Chuck Morse, the former president of the New Hampshire state Senate, announced a bid last week shortly after Sununu said he wouldn't run. Morse unsuccessfully ran for U.S. Senate last year, finishing second in the Republican primary.
Two Democrats — Cinde Warmington, a member of the New Hampshire Executive Council, and Joyce Craig, the mayor of Manchester — also have launched gubernatorial campaigns.
The Democratic Governors Association welcomed Ayotte to the GOP primary with a statement that highlighted her past support for abortion restrictions.
"With her announcement today, Ayotte joins a field of losing candidates that is all but assured to grow louder, messier, and more extreme, before Granite Staters reject her once more for a candidate who will actually work to defend reproductive freedom and fix the problems they face." DGA spokeswoman Izzi Levy said.
New Hampshire voters have shown a willingness to embrace both Republicans and Democrats.
Sununu was elected to four two-year terms as governor. Meanwhile, the state has voted for Democrats in the past five presidential elections and both of its senators are Democrats.
Ayotte has remained in high regard among a wide swath of Republicans since leaving the Senate. In 2017, she served as the guide for then-Supreme Court nominee Neil M. Gorsuch, a position that involves helping a nominee navigate the confirmation process.
Ayotte hinted last week that she was likely to join the race for governor, thanking Sununu for his service in a statement in which she also said should would be "announcing some big news in the coming days."
As she kicked off her campaign Monday, she rolled out endorsements, including from former senator and governor Judd Gregg and New Hampshire House Majority Leader Jason Osborne (R).
Sununu's political future remains unclear. He has said he has no plans to run for Senate or president next year.
This post appeared first on The Washington Post