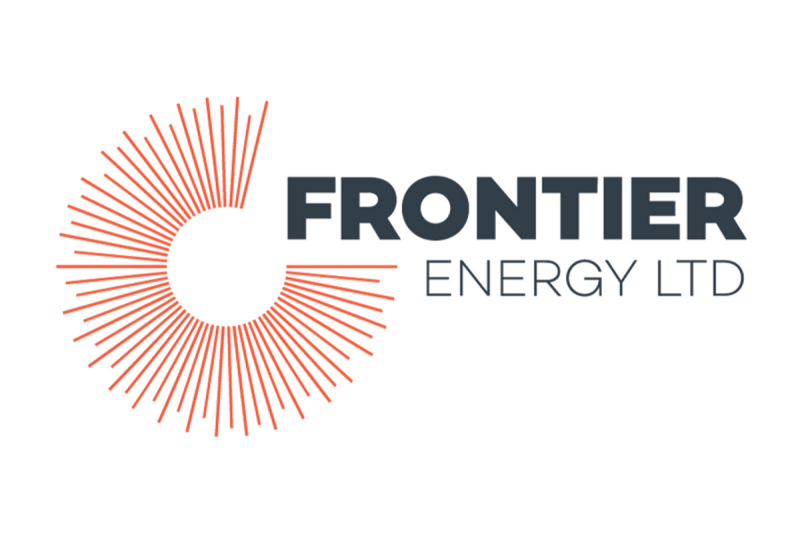 Frontier Energy
Overview
As Western Australia continues to face a looming energy supply-demand deficit within the next decade, significant investments in power generation for the region are imminent and Frontier Energy (ASX:FHE, OTCQB:FRHYF) is perfectly positioned to potentially become not only a key part of the State's energy solution in the immediate future, but also benefit from what is forecasted to be record-high energy prices.
The South West Interconnected System (SWIS), the main electricity grid for Western Australia's southwest region, is in immediate need of considerable investment in electricity generation for the region, with the Australian Energy Market Operator projecting an increase in energy demand of between 78 and 220 percent.
The challenges this forecast represents are only further exacerbated by the Federal Government's plans around renewable energy. By 2030, Australia aims for 82 percent renewable power generation. This includes the planned closure of all coal-fired power capacity by the same year, which represents roughly 30 percent of supply.
Only 35 percent of the SWIS is currently generated by renewable energy.
Whilst the State is planning a major expansion of the grid, this will take time and considerable cost. Following this expansion, additional investment and further time for approvals are required to develop new energy to connect to the grid.
WA's issues are by no means an isolated event on a global scale, with grid constraints consistently identified as the major roadblock to achieving its renewable energy targets, all while also ensuring energy security and stable supply.
Frontier Energy, a near-term, fully integrated renewable energy and hydrogen developer, will be able to meet the market's urgent requirement for energy with the development of their Stage One (120MW) solar project to commence construction in 2024.
This, however, is really only the start for Frontier, as they have outlined a three-pronged strategy that aims to not only meet these urgent energy requirements and higher prices, but also position the company for future growth industries, such as hydrogen. This strategy will see the company develop three critical areas of the business: solar, hydrogen and a dual fueled hydrogen (natural gas) peaking plant.
The reason Frontier is ready to move forward so quickly is that the flagship project where everything is taking place, Bristol Springs, benefits from world-class infrastructure and strategic partnerships, which include an agreement with Western Australia's Water Corporation, access to the Dampier Bunbury Pipeline, pre-approved power connections, and 868 hectares of freehold land with no native title. Without these assets and partnerships, the project's capex would have increased by over $1 billion and its production timeline would extend to more than five years. In addition, all permits and approvals for the project have already been secured.
Perhaps the most critical aspect, however, is that the connection to the WA electricity network is already in place. These connections are extremely difficult to access and take years to establish.
Frontier is looking far beyond its Stage One development as the company recently announced the planned acquisition of Waroona Energy (TSXV: WHE) that will be completed in December 2023. This transaction will give Frontier access to 355 MW of shovel-ready solar generation, with potential to expand to over 1 GW, which can potentially play an important role in the State's energy requirements.
Renewable Energy solution in the heart of industrial WA
Company Highlights
Frontier's flagship project, Bristol Springs, has access to world-class infrastructure which considerably reduces both upfront capex and its overall development timeline. The acquisition of Waroona Energy will serve as a capstone on Frontier's development strategy, adding 355 MW of solar power generation with the capacity to expand up to 1 GW. The company is expected to generate major news flow as it moves towards FID on multiple development opportunities in 2024. These are the strongest ever market conditions for both renewable energy and hydrogen deployment. A near-term, fully integrated renewable energy and hydrogen producer, Frontier Energy is ideally positioned to benefit from these conditions. The South West Interconnected System, Western Australia's primary power grid and energy market, is in dire need of investment in new electricity generation. The current demand forecast over the next decade ranges from 78 percent to 220 percent. Meeting this demand will be even more challenging given that the State intends to close all coal-fired power capacity, which currently accounts for roughly 30 percent of power generation, by 2030.SWIS currently generates only 35 percent of its power through renewables, far below the Australian government's target of 82 percent. The company has a three-pronged development strategy, beginning with the establishment of solar infrastructure as a foundation followed by the planned construction of a dual-fuel hydrogen peaking plant and entry into the green hydrogen market. Frontier's end goal is to develop a scalable renewable energy hub which will create long-term sustainable value and provide a significant contribution to both the State and Federal decarbonisation strategy.
Key Project
Bristol Springs
Situated 120 kilometres from Perth, Frontier's Bristol Springs Renewable Energy and Green Hydrogen project is on track to commence construction of Stage One solar development in 2024. The 868-hectare project is located on flat, predominantly cleared freehold land which is just 3.5 kilometres from the Landwehr Power Terminal, less than 3 kilometres from the Stirling Trunk Main Water Pipeline and 3 kilometres from a gas branching point connected to the Dampier-Bunbury Pipeline. Its proximity to this infrastructure reduces the project's upfront capex and significantly accelerates its development timeline.
Frontier is currently working on a proposed acquisition of Waroona Energy for which it has already signed a Letter of Intent. This transaction, once completed, will transform Frontier into a large-scale renewable energy company with shovel-ready solar generation of 355 MW and the potential for expansion to over 1 GW. This acquisition also provides Frontier with a unique, accelerated turnkey solution for the development and consumption of green hydrogen courtesy of Waroona's proposed 120 MW dual fuel peaking plant, potentially positioning Frontier as the leading developer of green hydrogen in the country.
All development on Bristol Springs will be carried out with a focus on sustainability, as detailed in Frontier's Q2 2023 inaugural Sustainability Report.
Project Highlights:
Betting on Solar: Solar energy is one of the most advanced and most reliable renewable energy solutions, particularly in Australia, which has some of the best conditions for generating solar power. Capital costs for solar have also fallen significantly over the past decade, whilst innovation upside is arguably near its peak. Meeting a Market Need: Frontier's multi-pronged strategy is aimed at meeting the needs of the electricity market whilst simultaneously maximising its profitability:Solar energy will power the company's hydrogen strategy during low-price/shoulder periods. Green hydrogen production will take place during midday. A peaking plant will operate in the early evening and early morning, during times of peak energy consumption. Accelerated Development: Bristol Springs benefits from the following agreements, policies and infrastructure: The Landwehr Terminal will provide the project's completed grid with up to 1.1 GW of electricity export capacity through two connections. An agreement with the Water Corporation gives the project access to 1,250 kl of clean, fresh water per day and eliminates the cost of constructing a desalination facility (water is an essential element to create green hydrogen – the other being renewable energy). Frontier intends to leverage the Australian Government's Hydrogen Headstart program for further development. It currently meets all criteria for consideration. A potential connection point to the DBNGP, Australia's largest natural gas pipeline, is located just 0.3 kilometres from the site of the project's proposed hydrogen plant. Federal and State governments have already begun the process of amending natural gas laws and regulations to introduce hydrogen and associated gasses. Current Progress: Stage one development of the project is nearing its final investment decision (FID). Frontier/Waroona commenced a DFS for a 120-MWdc solar facility, which will deliver a fixed cost estimate and finalise the design, size and technology selection. A Pathway for Green Hydrogen Consumption: Waroona Energy has commenced a study to assess the development of a green hydrogen dual fuel peaking plant which is expected to be completed in Q4 2023. The 120-MW peaking plant, which can be fuelled by both green hydrogen and natural gas, would generate a minimum of ~AU$27million per annum in revenue.
Management Team 
Samuel Lee Mohan — Managing Director
Samuel Lee Mohan is an accomplished energy executive with over 20 years of experience in the energy and utilities industry. His experience spans many facets of the industry, from design and construction through to strategic asset management, regulation, policy, commercial and innovation.
His previous senior management positions include Global Head of Hydrogen of Xodus Group, a subsidiary of Subsea 7, where he developed and led the company's overall hydrogen strategy. In this role, he also conceptualised the company's largest hydrogen project, Project MercurHy. Prior to Xodus Group, Lee Mohan spent six years at ATCO, where he was instrumental in developing the company's hydrogen strategy including the conceptualisation, design and construction of Australia's first green hydrogen Microgrid, the Clean Energy Innovation Hub.
Lee Mohan earned his MSc in mechanical engineering from the University of Portsmouth and an MBA from the Australian Institute of Business.
Grant Davey — Executive Chair
Grant Davey is an entrepreneur with 30 years of senior management and operational experience in the development, construction and operation of global mining and energy projects.
He is the chairman of Frontier Energy (ASX:FHE), director of Lotus Resources (ASX:LOT) and Cradle Resources (ASX:CXX), and is a member of the Australian Institute of Company Directors.
Chris Bath — Executive Director
Chris Bath is a chartered accountant and member of the Australian Institute of Company Directors with over 20 years of senior management experience in the energy and resources sector, both in Australia and Southeast Asia. Bath has broad experience including financial reporting, commercial management, project acquisition, ASX compliance and governance. He is a non-executive director of Cradle Resources and company secretary of Copper Strike.
Dixie Marshall — Non-executive Director
Dixie Marshall has 40 years' experience in strategic communications including crisis communications, editorial media, advertising, marketing and government communications.
Currently the chief growth officer of Marketforce, WA's oldest advertising agency, Marshall previously worked as the Western Australian Government's director of strategic communications as well as for the Nine Network as a senior news anchor. Currently, she serves as the deputy chair of the WA Football Commission and a commissioner of The Australian Sports Commission and is also a director of ASX-listed Lotus Resources.
Amanda Reid — Non-executive Director
Amanda Reid has a significant background in government relations, providing advice to a wide cross section of companies and organisations for more than 15 years for two national government relations and corporate communications firms. This included five years as Partner at GRA Partners. She was also a senior adviser in previous WA state governments with responsibility for managing a strategic communications unit.
She has held non-executive board positions across both private companies and not-for-profit organisations and is a member of the Australian Institute of Company Directors.
Catherine Anderson — Company Secretary
Catherine Anderson (B Juris (Hons), LLB (UWA)) is a legal practitioner admitted in Western Australia and Victoria with over 30 years' experience in both high-level private practice and in-house roles, particularly in the area of capital raisings, corporate acquisitions, structuring and regulatory compliance. She has advised on all aspects of corporate and commercial law and brings extensive experience over a range of industries, in particular the mining and IT/cyber security sectors.
Anderson is an experienced company secretary for both listed and unlisted public companies, and has served as a director of an ASX listed junior explorer. She has provided consultancy services to entities wishing to proceed to IPO and ASX listing and has twice been nominated for the Telstra Business Woman of the Year Award.
Warren King — Technical Director (Energy)
Warren King is an engineer with 25 years of experience, specialising in the client-side project management of the engineering, design, procurement and construction of mineral processing plants and mine infrastructure (including various gas power solutions and solar). He has worked in Africa, Indonesia and Australia and holds both a Bachelor of Engineering (mechanical) and a Bachelor of Laws degree.
King has implemented and managed various project execution models (such as EPC, EPCM, and EP with owner managed construction).
Amy Sullivan — ESG Manager
Amy Sullivan has almost 20 years' experience in the mining industry across Australia, holding executive roles in approvals, environment, community and government relations. Whilst working with VHM Limited, she led the approvals and growth team for the Goschen Rare Earths and Mineral Sands Project and played a key role in establishing relationships with government, local councils and the community as well as managing the State and Commonwealth approvals strategy, including obtaining major project status.
More recently, Sullivan practised as a sustainability and ESG consultant working with companies to implement ESG and sustainability strategies. She holds a Bachelor of Environmental Management with Honours from the University of Notre Dame.
Martin Stulpner — Corporate Development Manager
Martin Stulpner has over 20 years' experience in the mining and financial services industries, including in corporate development, M&A, strategic planning and equity research (sell side).
Stuplner's previous senior leadership positions include GM at Aquila Resources, where he was accountable for Aquila's stake in the West Pilbara Iron Ore Project (now under construction as the $3-billion Onslow Iron Project) and for Aquila's South African business. As director at Macquarie, he provided equity research of Western Australian metals and mining companies to institutional investors in Australia and globally.
Lastly, as VP of strategy at Anglo American Ferrous Metals (FTSE 100), Stulpner developed and led a global strategic planning team to facilitate informed strategic decision making by the executive.
This post appeared first on investingnews.com