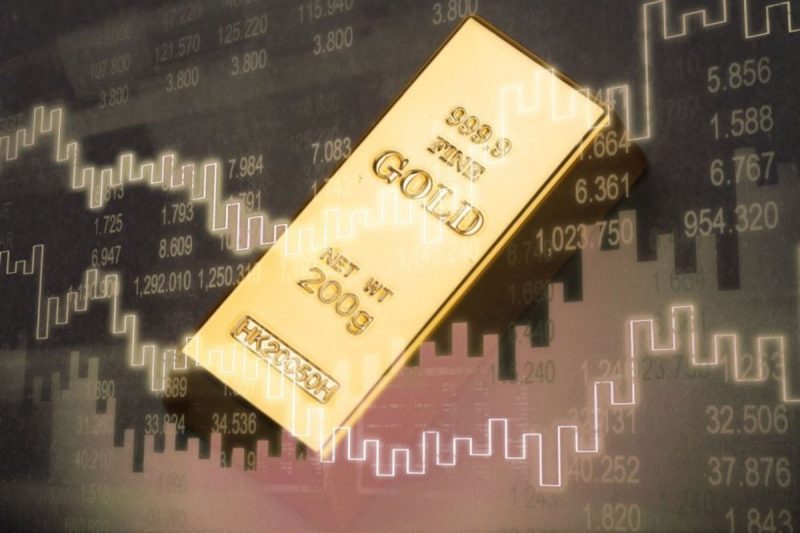 Gold Price Update: Q2 2023 in Review
Gold remained at historically high levels in the second quarter, although it fell below US$2,000 per ounce.
The US Federal Reserve was in focus during Q2, with investors closely watching the American economy for hints on the central bank's next move. While the summer is often a slower time, some experts believe it's a good chance to position.
How did the gold price perform in Q2?

The gold price spent a decent amount of time above US$2,000 in Q2, but has since pulled back.
The yellow metal remained near or above that level through April and May, but in June its price strength began to decline. It finished the second quarter around US$1,920, although by mid-July it was back up around US$1,970.
Gold price chart, January 1, 2023, to July 20, 2023.
Chart via Trading Economics.
Actions from the US Federal Reserve continue to impact gold, and at its June meeting it left interest rates unchanged at 5 to 5.25 percent. The decision came after 10 consecutive increases from the central bank.
Fed officials have said the goal is to take time to review the effects of its aggressive hiking strategy.
Since the June meeting, experts have been debating what the Fed will do next. While some market watchers are surprised the Fed has been able to raise rates as far as it has and don't think it will be able to go much further, the latest 'dot plot' projections from Fed officials tell another story — they show two more hikes of 25 basis points each are possible in 2023.
In the gold space, there's a broad consensus that a change in tactics from the Fed could provide a price boost.
As part of its half-year update, the World Gold Council said global economies appear to be nearing the end of their tightening cycles. "As monetary policy likely transitions from tightening to on-hold, market consensus is for a mild contraction in the US this year, and slow growth in developed markets," the organization states in its report.
"In this context and following gold's positive returns in H1, we expect gold to remain supported on the back of range bound bond yields and a weaker dollar," the World Gold Council also notes.
According to the association, gold has been one of the only true positive investment assets so far in 2023, especially as the economy was hit with uncertainty in North America from several staggering bank runs.
Gold ETF inflow streak ends in June
In another report, the World Gold Council states that June brought the end of a three month streak for inflows into gold-backed exchange-traded funds (ETFs), which are often seen as a safer way to get exposure to the market.
Gold ETFs saw outflows of US$3.7 billion in June, concentrated in Europe and in North America.
"The early June strong equity market performance in key markets likely shifted focus away from risk-off assets such as gold," the World Global Council said, noting that global gold ETF holdings fell 56 metric tons to 3,422 metric tons.
"And the majority of outflows occurred when the gold price dropped during the second half of the month amid hawkishness from major central banks in the face of obstinate inflationary pressure."
Summer offers gold investors time to position
'Summertime and in December as well, when people aren't doing their homework, is when we're doing most of our work, because this is when you can pick up some huge bargains. If you feel like doing something with them and disposing of them later next year or the year after, you're going to make some considerable money we think,' he said.
Watch the full interview with Feneck above.
Investor takeaway
The Q2 period offered a bit of a stopping point for gold as the Fed broke off from its rate hike strategy. Now investors are looking ahead at the second half of the year for catalysts that could push it above US$2,000 once again.
Securities Disclosure: I, Bryan Mc Govern, hold no direct investment interest in any company mentioned in this article.
This post appeared first on investingnews.com