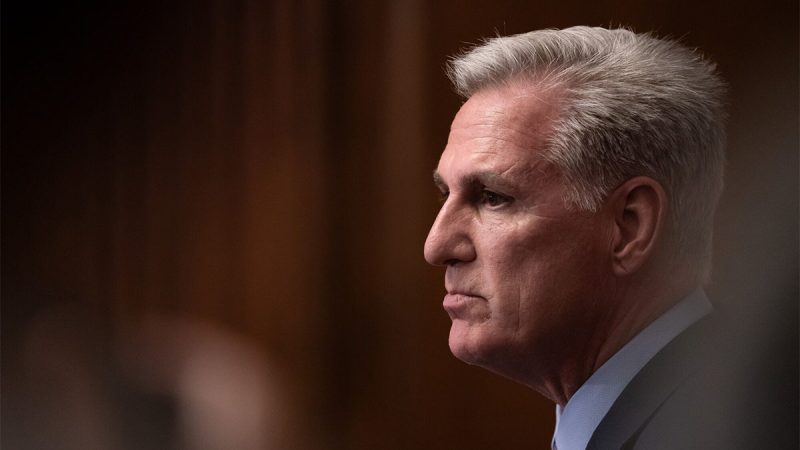 Hitchhiker's guide to where we stand with the House speaker race
House Majority Leader Steve Scalise of Louisiana and Judiciary Committee Chairman Jim Jordan of Ohio are battling it out this week for the speaker's gavel.
Here's the calendar:
House Republicans meet Monday at 6 p.m. ET behind closed doors to hash out their differences. 
GOPers conduct a candidate forum on Tuesday, hearing the pros and cons of those running for speaker. 
On Wednesday, the conference takes a secret vote on who it wants to nominate for speaker on the floor. Keep in mind that the nomination goes to the candidate who secures a majority of the conference. So that figure could be as low as 113 (if they include the three non-voting GOP delegates to the House).
However, the full House votes for speaker. A successful candidate needs an outright majority of all House members voting for someone by name on the floor. So that figure is 217 if all 433 House members participate. 
'This is going to be a grind,' said one GOP member to Fox. 
The absolute earliest the House would take a vote on speaker is likely Thursday. And it could take longer than that, frankly. 
Also, former House Speaker Kevin McCarthy, R-Calif., is acting very speaker-esque. He is not resigning his seat, and he reminded everyone during an interview on Fox on Saturday that the House is paralyzed amid the Mideast crisis.
'To the president, turn off the barbecue and speak to the American people to be the leader the world is looking for,' McCarthy said Monday morning.
Some Republicans are trying to draft McCarthy to return to the speakership, because they are dissatisfied with the other two candidates and believe McCarthy was improperly removed.
This post appeared first on FOX NEWS