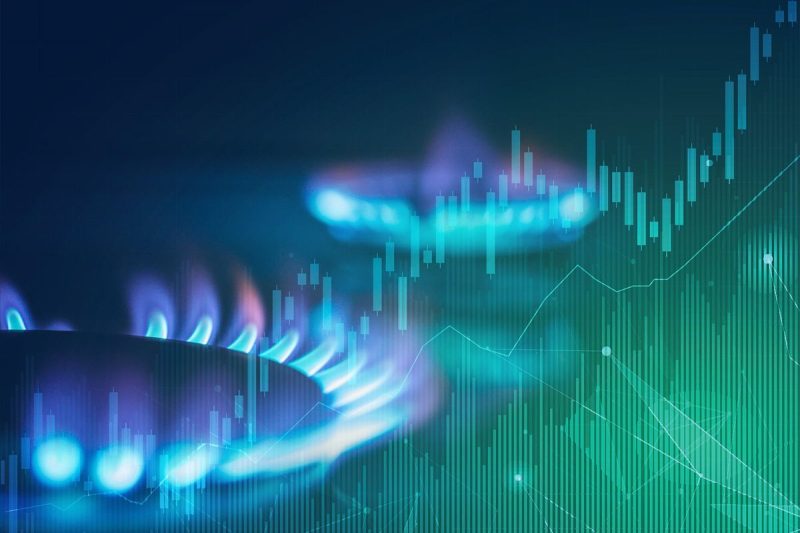 How to Invest in Natural Gas (Updated 2023)
Natural gas is the largest source of electricity generation in the US, recently beating out coal as the top power fuel. Even so, global demand can be volatile as it is very much dependent on the weather.
Natural gas is a hydrocarbon gas mixture that is primarily composed of methane and is found by itself or with oil. Although it's a carbon-based fuel, natural gas is considered a cleaner form of energy than oil and coal. Natural gas is often cooled to produce liquefied natural gas to reduce transport risk and allow for easier storage.
For some investors, natural gas investment remains an exciting frontier and a potentially lucrative portfolio addition. Read on for a more in-depth look at why natural gas investing can be compelling.
What is the outlook for natural gas?
As mentioned, volatility in natural gas demand often leads to big spikes and declines in natural gas prices.
For example, at the end of 2017, analysts thought a decrease in natural gas production could reduce inventories and drive up demand; other experts expected prices to remain low over the next few years. 2020 seemed to prove the latter camp correct — natural gas prices stayed at historic lows, with COVID-19 wreaking havoc on energy commodities across the board.
In a turn of events, 2021 set the bull market running, and 2022 only brought higher and higher prices for natural gas. 'The outlook for gas markets remains clouded, not least because of Russia's reckless and unpredictable conduct, which has shattered its reputation as a reliable supplier,' notes the International Energy Association (IEA) in a Q4 2022 report. Record-high gas prices had the most impact in Europe and Asia amid lower-than-average inventory levels.
However, in keeping with its volatile nature, the natural gas market once again flipped in the last quarter of 2022 as unseasonably mild winter conditions in the northern hemisphere and decreasing economic activity lessened demand for the energy resource. Declining natural gas consumption continued through the first half of 2023. In a Q3 report, the IEA says it expects natural gas demand to remain flat amid tight supply for the remainder of the year, with a slight return to growth in 2024.
'Global gas demand is expected to return to moderate growth of 2% in 2024, supported by the expansion of economic activity and assuming a return to average winter weather conditions in the Northern Hemisphere,' the report's authors note.
Of course, any number of other factors could also cause the natural gas sector's outlook to change. A key part of the picture that investors will want to be aware of is US President Joe Biden's pledge to make cutting methane emissions a central part of his agenda. For example, in November 2022, he proposed stronger standards for the nation's many oil and gas wells, including plugging methane gas leaks at these wells. More recently, in August 2023, the Biden administration announced US$350 million in grants to states to reduce methane emissions from the oil and gas sector.
It's also important to keep an eye on issues related to hydraulic fracturing. The process, commonly known as fracking, is used to extract shale gas deposits from the ground. It has come under fire in recent years for its environmental impact.
All of that uncertainty may be daunting, but investors interested in the potential for natural gas investments should not necessarily be discouraged — after all, while prices for the fuel can reach incredible lows, they can also climb to incredible highs, which no doubt affects companies in the sector.
How can investors get exposure to natural gas?
Those who decide to invest in natural gas have plenty of ways to gain exposure to the fuel. Exchange-traded funds (ETFs) are one possibility, as is buying a futures contract or investing in natural gas stocks on an exchange.
According to ETF Database, there are four natural gas ETFs, including the United States Natural Gas Fund (ARCA:UNG) and the ProShares Ultra Bloomberg Natural Gas ETF (ARCA:BOIL). While those ETFs focus specifically on natural gas, it's worth noting that others offer exposure to both the oil and gas markets simultaneously.
Investors considering investing in natural gas futures should be aware that these contracts are very liquid and extremely active throughout the week. Trading in natural gas futures is generally heaviest on Thursdays, when the US Department of Energy releases its weekly natural gas storage report. Some of the top natural gas futures contracts include Henry Hub Natural Gas Futures, E-mini Natural Gas Futures and Delivered Natural Gas Futures.
Lastly, investors can opt to invest in gas companies involved in the natural gas market.
As with ETFs, many companies that are exploring for or producing natural gas are also focused on oil, and it can be difficult to find stocks that are aimed purely at natural gas. That said, some large companies that are heavily involved in natural gas are Suncor Energy (NYSE:SU,TSX:SU) and Devon Energy (NYSE:DVN).
If you're interested in other stocks in the industry, check out our list of the top-performing oil and gas stocks on the TSX and TSXV here. The top-performing ASX-listed oil and gas stocks are listed here.
Securities Disclosure: I, Melissa Pistilli, hold no direct investment interest in any company mentioned in this article.
This post appeared first on investingnews.com