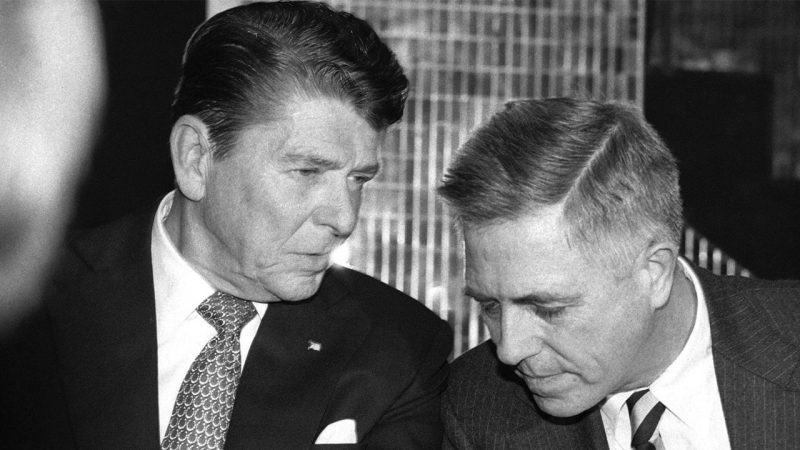 James Buckley, conservative former US senator from New York, dead at 100
James Buckley, a former U.S. senator from New York and judge on the U.S. Appeals Court for the District of Columbia Circuit, died Friday at 100 years old.
Buckley, the older brother of National Review founder William F. Buckley Jr., is one of the few people to have served in the executive, legislative and judicial branches of the Federal government.
The former judge died at a hospital in Washington, D.C., according to his son, David Buckley, of Arlington, Virginia.
Buckley was born on March 9, 1923. He went to the Millbrook School in New York and then on to Yale, where he majored in English. He served in the Navy and fought in the Far East during World War II. Later, he went to Yale Law School and became a corporate lawyer. 
In 1953, Jim Buckley married Ann Frances Coole, who died in 2011.
His illustrious political career began when he managed his brother's mayoral campaign in 1965.
He went on to become senator in 1970 as part of the Conservative Party of New York.
Buckley is famous for challenging campaign finance laws in the wake of a post-Watergate world in the landmark Supreme Court case Buckley v. Valeo. 
In March 1974, Buckley shocked Republicans by calling on President Richard Nixon to resign and to pull the nation 'out of the Watergate swamp' and save the office of the presidency.
Buckley lost his senate seat in a reelection campaign to Democrat Daniel Patrick Moynihan in 1976, the same year he officially switched to the Republican Party. 
He later served in the Reagan administration as an undersecretary for security assistance in the U.S. Department of State and was later nominated by Reagan to a position as a judge on the U.S. Court of Appeals for the District of Columbia Circuit.
The Associated Press contributed to this report.
This post appeared first on FOX NEWS