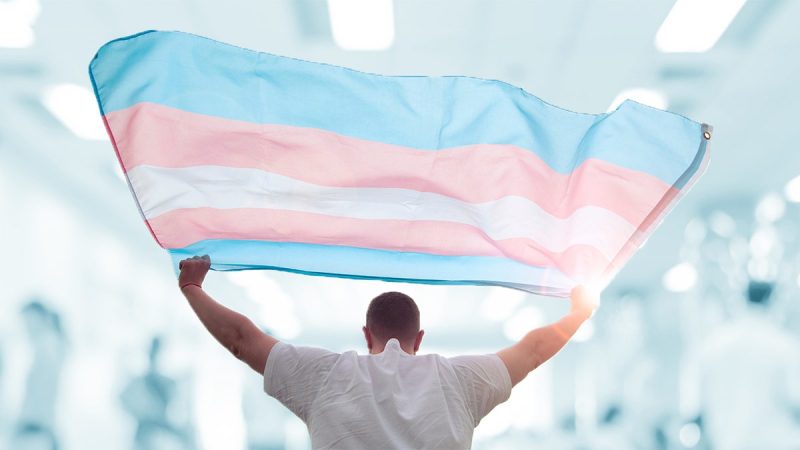 Judge rules Georgia can resume ban on hormone replacement therapy for transgender minors
A judge ruled on Tuesday that Georgia may resume enforcing its ban on hormone replacement therapy for transgender youth, putting the judge's previous order blocking the ban on hold.
The ruling comes after a federal appeals court granted neighboring Alabama the ability to enforce a similar restriction last month and as GOP-led states across the country seek to prohibit gender transition treatment for people under 18-years-old. At least 22 states have enacted laws restricting or banning transgender treatment for minors and most of these states have been sued.
Attorneys for the state of Georgia had asked Judge Sarah Geraghty to vacate the preliminary injunction after the ruling in Alabama's case, which came a day after Geraghty issued her initial ruling.
Geraghty did not go as far as to vacate her earlier decision but said that keeping her injunction in place was not possible after the ruling on Alabama's law by a three-judge panel of the 11th Circuit Court of Appeals, which includes Georgia. The judge instead issued a stay on her injunction ahead of a possible rehearing of the Alabama case before a larger panel of the court's judges.
The Georgia attorney general's office spokesperson Kara Richardson said in a statement that the office applauds the ruling and 'will continue fighting to protect the health and well-being of Georgia's children.'
Attorneys for the plaintiffs said they were disappointed 'primarily for the families who are unable to get the care they need in Georgia or make medical decisions based on the best interest of their children.' They also emphasized that their legal fight was not finished.
The ruling last month in Alabama's case said the state may impose a ban on puberty blockers and hormones for transgender minors.
Georgia's Senate Bill 140 allows doctors to prescribe puberty-blocking medication, and children who are already receiving hormone therapy can continue. However, new patients under 18 are prohibited from beginning hormone therapy. The law, which went into effect on July 1, also bans most gender-affirming surgeries for transgender children.
Geraghty granted a preliminary injunction blocking Georgia's law on August 20 after parents of transgender children and a community organization filed a lawsuit challenging the ban.
The judge said In her decision last month that the transgender children who sought the injunction faced 'imminent risks' from the ban, including depression, anxiety, eating disorders, self-harm and suicidal thoughts. Geraghty said the risks outweighed any harm an injunction would pose to the state.
The 11th Circuit judges who ruled on Alabama's law said states have 'a compelling interest in protecting children from drugs, particularly those for which there is uncertainty regarding benefits, recent surges in use, and irreversible effects.'
The Associated Press contributed to this report.
This post appeared first on FOX NEWS
–>