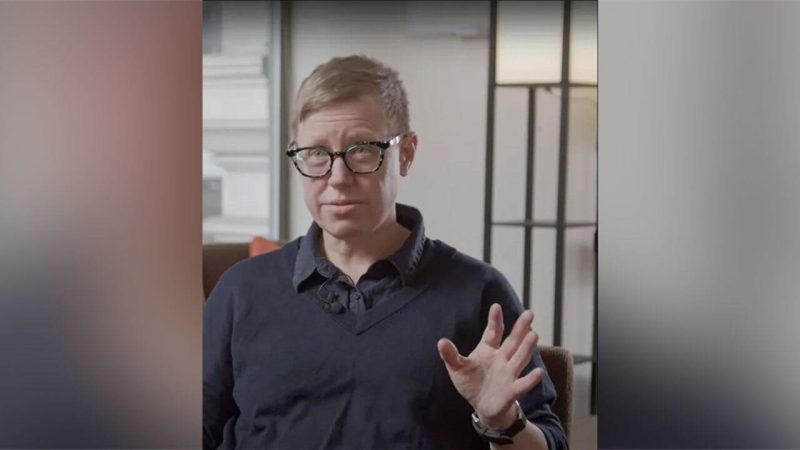 'Marxist lesbian' library group president denounced 'angry, White mob parents' in push for 'queerness'
Emily Drabinski, the controversial president of the American Library Association (ALA), previously expressed she wants to re-center children's libraries on 'notions of queerness' and prevent what she described as 'angry, White mob parents' from trying to block the efforts.
The ALA elected the self-described 'Marxist lesbian' to lead the organization in April 2022, sparking outrage from parent advocates who pointed to her history of anti-conservative rhetoric, push for LGBTQ literature in libraries and positions on parental rights. 
'Emily Drabinski's own statements speak for themselves, exposing her to be a dangerous radical hell-bent on sexualizing and indoctrinating America's kids, and using your local library to do it,' said American Accountability Foundation president Tom Jones, whose group discovered and shared Drabinski's controversial statements with Fox News Digital.
'It should be a self-evident fact that politics and pornography have no place in kids' libraries,' Jones said. 'Yet that is exactly the vision Drabinski seeks to implement.'
In an attempt to explain why sexually explicit content should be shared with children, Drabinski recalled reading a book about 'fantastic queer sex in a field' when she was just 14 years old. The LGBTQ activist used the example to suggest that allowing such books in school libraries allows kids to find 'refuge,' she told 'Gendered S(h)elves: Body and Identity in the Library' for Women & Environments International Magazine in 2009.
Many parents are forming a movement to push back against access to sexually explicit books in their children's libraries and schools. But despite the growing concern, Drabinski labeled these individuals as 'White mob parents.'
During an appearance on the 'Thought Project Podcast' in 2022, Drabinski claimed that those who try to get particular books removed from library shelves are 'angry, White mob parents' that 'don't want Black people, Jewish people, gay people to exist at all.' 
'So, it's very scary and very violent and super organized,' she added. 'And I think, that's the thing that's most frightening to me.'
In several interviews and articles ranging from recent to 15 years ago, Drabinski outlined how she envisioned reshaping libraries.
Drabinski said that libraries are 'good places that do all kinds of things that people on the right don't like' during an appearance on the 'Citations Needed' podcast in March 2023.
The contentious library chief's views appear to have remained consistent throughout the years. In a 2008 article titled 'Queering Library Space: Notes Toward a New Geography of the Library,' Drabinski said that the aim is to make libraries 'a space based on an ideology that centered notions of queerness and difference rather than of democracy and citizenship.'
There has been significant controversy surrounding the ALA since Drabinski was elected its leader, and some Christians are now being denied the ability to read to kids by the same libraries promoting drag story hours.
Actor Kirk Cameron recently recalled being denied the chance to read to children by over 50 'woke libraries' that had previously held drag story hours. Cameron recalled a particular library even inviting him to read, but then having the head librarian revoke the invite because of his beliefs, telling him, 'Now that we know who you are and what you're bringing, we don't want your movement at our library.'
Amid the pushback, Montana was the first state to withdraw from the ALA In July, citing their 'far-left-leaning ideologies' and electing a 'Marxist' president.
'Ms. Drabinski is a supporter of Critical Race Theory, which Montana rejected as discriminatory, and other far-left-leaning ideologies that have no place in our schools and libraries,' Elsie Arntzen, commission superintendent of public instruction in Montana, said in a statement obtained by Fox News Digital. 'By electing a declared Marxist as their President, the ALA has not only turned its back on families, parental rights, and American values — it has turned its back on America itself.'
The Texas State Library & Archives Commission (TSLAC) recently announced its decision to also reportedly cut ties with the ALA, after Republican Texas State Rep. Brian Harrison called out the association for pushing 'dangerous Marxist ideology.'
The ALA did not respond to Fox News Digital's request for comment.
Fox News' Aubrie Spady, Thomas Phippen and Jeffrey Clark contributed to this report.
This post appeared first on FOX NEWS