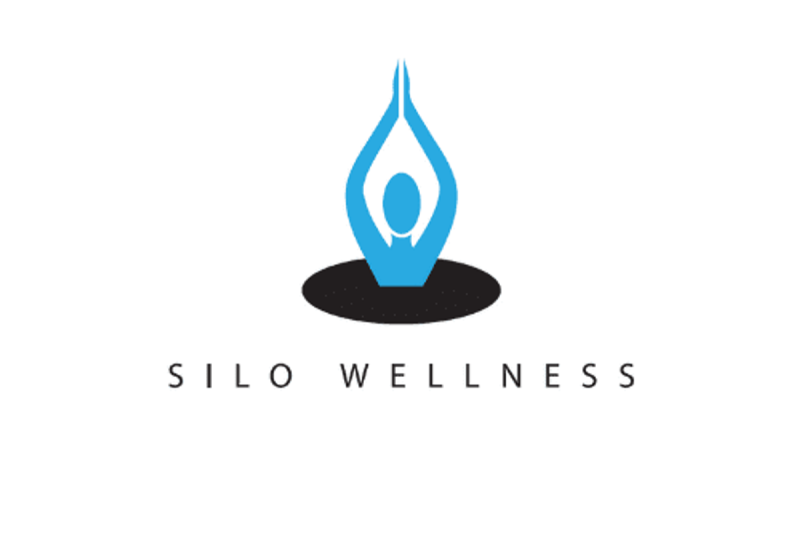 Milestone in Psychedelic Wellness: Silo Wellness and NUGL'sShare Exchange Paves Way for Expansion and Collaboration
Silo Wellness Inc. (CSE: SILO) (OTCQB: SILFF) (FSE: 3K7A) ('Silo' or 'the Company'), a pioneer in the psychedelic and wellness space, and NUGL Inc. (OTC Pink: NUGL), a multifaceted Jamaican cannabis and psychedelics lifestyle company, are thrilled to announce a strategic partnership through Kaya Group to bring a comprehensive range of psychedelic wellness experiences and retreats in Jamaica. This partnership, executed August 2, 2023, entails a significant transaction that underscores the strategic value of this collaboration.
Key Highlights of the Transaction
Under the terms of the agreement, Silo Wellness acquired 25,081,369 shares of NUGL in exchange for the issuance of 15,293,640 shares of Class A common stock in Silo in this arms-length transaction. In accordance with the agreement, both Silo Wellness and NUGL are bound by conditions that prohibit the transfer or sale of purchased shares for a minimum period of 12 months, unless the shares have been properly registered under the Securities Act or are exempt from registration. Pursuant to CSE Policy 6.2(5), the shares will be issued after five business days (see the Form 9 filed on the CSE website) with price protection at the 20-day VWAP of CAD$0.012. There is no finder's fee, and shareholder approval is not required due to the size of the transaction.
Enhanced Retreat Experiences and Market Presence
Silo Wellness intends to incorporate Kaya's psilocybin offerings to provide holistic and diversified experiences at their wellness retreats, enabling participants to explore alternative healing and mental health treatments that harness the potential synergies between cannabis and psilocybin.
In light of the recent financial successes of NUGL/Kaya, with top-line revenue hitting $2.2M USD in 2022 ($1.5M gross profit; $2.7M net loss), an increase in revenue from $1.8M USD in 2021, Silo Wellness' partnership with NUGL/Kaya Group brings even more opportunity for expansion and solidifies the company's presence in Jamaica, a region championing the burgeoning psychedelics industry. With the market projected to be worth $5.7 billion globally by 2027 (per the 'Psychedelic Drugs: Global Market Outlook'), Silo Wellness attempts to strategically place itself for substantial growth.
Mike Arnold, founder and CEO of Silo Wellness and an Oregon attorney, asserts, 'Our collaboration with Kaya is a monumental stride in realizing our vision to offer holistic treatments and broaden our international footprint. We're committed to providing transformative plant medicine wellness experiences.'
Echoing this sentiment, Bali Vaswani, CEO of NUGL and Founder of Kaya, adds, 'Jamaica is a perfect market for psilocybin offerings, and together with Silo Wellness, we will contribute to the evolving conversation around the potential benefits of these natural compounds.'
Other Corporate Updates
The Company is excited to announce the appointment of Michael Hartman as its new Chief Operating Officer (COO). Mr. Hartman developed the intellectual property portfolio that helped launch Silo in 2018 and is a major shareholder and current board member.
In other corporate developments, Silo Wellness has terminated the previously announced transaction with BitGift (OTC Pink: MONI) due to a lack of responses to repeated attempts to engage and conduct due diligence.
Contact:
Mike Arnold, CEO
541-900-5871
IR at Silo Wellness dot com
For more information about Silo Wellness or to book a Jamaican psychedelic retreat, please visit www.silowellness.com.
About Silo Wellness
Silo Wellness Inc., founded in Oregon and a leader in psilocybin wellness retreats, is unwavering in its dedication to destigmatize and democratize transformative psychedelic experiences. Oregon trial lawyer and entrepreneur Mike Arnold founded Silo Wellness in 2018, and it stands as the state's only publicly traded company actively providing psilocybin experiences to clients. The company's retreats, currently set in the breathtaking landscapes of Jamaica with expansion plans in Oregon, facilitate personal healing journeys.
Silo Wellness has received significant media recognition for its groundbreaking work, notably including a feature in Anderson Cooper's CNN documentary, 'Magic Mushrooms: Can They Change Your Mind?' During this documentary (now on HBO Max), CNN Correspondent David Culver experiences on-camera psilocybin therapy, illuminating the transformative power of these experiences. It further emphasizes Silo Wellness's ambitious plans for a rural psilocybin service center in the Portland area, complete with overnight accommodations, pending land use permits. Acknowledging potential challenges and competition in this emergent field, Silo Wellness remains resolute in its mission to bring the healing power of psilocybin to those in need.
Please share and comment on Silo's posts on social media:
About Kaya Group and NUGL Inc.
Kaya is a leader in Jamaica's fast-growing hospitality and tourism industry through its three Kaya Herb House retail locations and Gap Café wellness center. Kaya Herb House Drax Hall near Ocho Rios is Jamaica's first legal Medical Marijuana dispensary and the company's flagship retail complex. It is also the base for Kaya's cultivation and processing operations. The second Kaya Herb House in Kingston is minutes from the Bob Marley Museum, Jamaica House, the Office of the Prime Minister, and the French Embassy in the heart of Kingston within the golden triangle. Kaya's third retail location in the historic town of Falmouth is minutes from the cruise ship terminal and about 30 minutes from Montego Bay. Kaya recently opened the first phase of its Wellness Center at The Gap Café, located in the pristine hills of the Jamaican Blue Mountains, approximately 21 miles from Kingston outside the entrance to Holywell Recreation Park. The Gap Café has been a Jamaican treasure for nearly a century. Kaya has operated it as a wellness center since December 2022.
Kaya offers tours of Kaya Farm at its Drax Hall location, with more than 45 different genetics being cultivated and processed. All of our Kaya Herb House retail locations include:
A Dab Bar Consumption Lounge.
An authentic Italian thin-crust pizzeria.
Our world-renowned Square Grouper bar.
Kaya targets the potential multibillion-dollar industry for developing, marketing, and distributing psilocybin mushrooms, which are legal in Jamaica, through its Kaya Extracts division. For more information about Kaya, please visit https://kayaherbhouse.com.
Follow Kaya on social media using the links below:
The NUGL platform provides companies in the cannabis industry with targeted networking and advertising opportunities to expand their reach by connecting with consumers where cannabis is legal.
To view the source version of this press release, please visit https://www.newsfilecorp.com/release/175978
News Provided by Newsfile via QuoteMedia
This post appeared first on investingnews.com