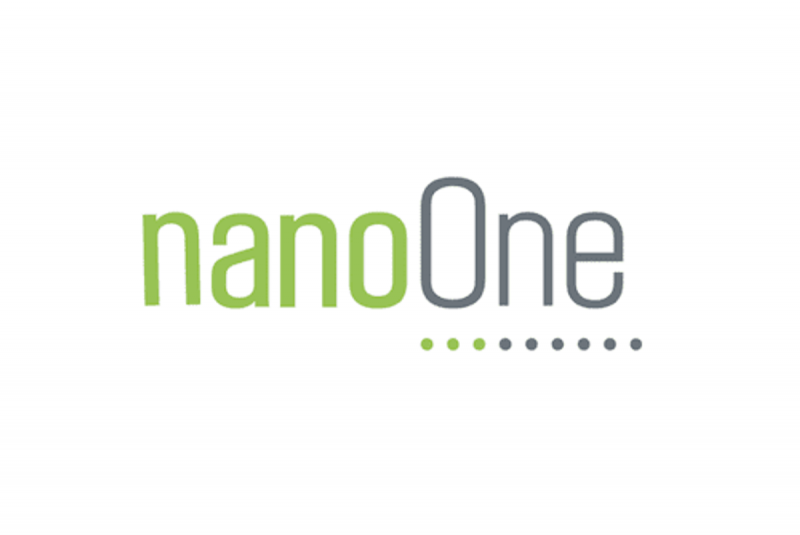 Nano One Advances its Commercial LFP Plans at Québec Facility, Secures Six New Patents
TSX:NANO)(OTC PINK:NNOMF)(Frankfurt:LBMB
Highlights – nano one's LFP plans in Québec are on time and on budget:
Tonne scale trials in existing reactors are demonstrating scalability of the One-Pot process.New One-Pot reactors have arrived and are on target for commissioning in Q3 2023.Commercial LFP evaluations to begin in Q4, leading to potential offtake and first revenues.Trials and engineering informing design and operation of first full scale LFP commercial plant.6 new patents significantly extend IP protection, launching total to 33 globally.
Nano One® Materials Corp. ('Nano One' or the 'Company') is a clean technology company with patented processes for the production of lithium-ion battery cathode materials that enable secure and resilient supply chains by driving down cost, complexity, energy intensity, and environmental footprint. The Company is pleased to report that its lithium iron phosphate (LFP) trials, One-Pot reactors1, sampling and pilot production plans are being expedited as previously outlined, and that initial engineering plans for its first full scale commercial plant are nearing completion. Additionally, the Company is pleased to report on six new patents that significantly enhance its global portfolio of intellectual property.
'We are doing One-Pot LFP trials in nano one's Candiac facility,' said nano one's Chief Commercialization Officer Mr. Denis Geoffroy, 'and we have been producing tonne sized batches successfully in the existing commercial scale equipment for a few months now. In parallel we are installing smaller modular One-Pot reactors, engineered and built in Québec, so that we can also do smaller trials, evaluate new reactor designs and fast track our plans. We are on budget, on time and on target to have our first 200 tonnes of capacity commissioned by the end of Q3 producing samples for third party commercial evaluation, with volumes up to 2000 tonnes, to follow in 2024. Each milestone increases project certainty, instills confidence in our future customers, and advances our commercialization journey.'
The supply of critical minerals and raw material inputs are being trialed in large scale batches, providing nano one with greater certainty of feedstock quality and full scale operating conditions and the new reactors will be automated with feeding and dosing systems to ensure consistent quality and reproducibility of LFP samples.
Learnings and offtake agreements from these trials are also expected to shape expansion plans and revenue projections for the existing plant up to 2,000 tonnes per annum (tpa). This extends to the adjacent future commercial plant and initiatives beyond Candiac to scale further to hundreds of thousands of tonnes.
nano one aims to demonstrate scalability and production for third party qualification with the goal of securing offtake agreements and first revenues with its partners, that could clear a path for rapid commercial scale-up. The trials will also facilitate further learnings on equipment, engineering, quality systems and operational excellence.
Figure 1. Two new reactors with capacity of 200 tpa
Additional Patents
nano one is also pleased to announce significant progress on key technologies with 6 new patents that are approved for issuance, or have issued, in Canada, United States and Japan, bringing its global total to 33. In large part to ongoing support from Government of Canada programs, nano one continues to extend the Canadian IP landscape and its own protections, all while growing economic activity, as summarized below:
High nickel cathode materials for improved battery performance,One-Pot sulfate free process for formation of LFP cathode materials, and;The manganese stabilization technology which is particularly important in spinel based cathode materials such as high voltage spinel (HVS).
'Innovation is at the core of everything we do at nano one,' said nano one CTO Dr. Stephen Campbell, 'and with the issuance of so many additional patents, each central to our value proposition, our hard-working team continues to demonstrate its technology leadership and has added significant value to nano one's portfolio of intellectual property, trusted shareholders, government supporters and valued strategic partners.'
Background on nano one's First Commercial Plant
nano one is executing on the plans for its first commercial plant as layed out in its news release dated April 24, 2023. As previously disclosed, nano one intends to build its first commercial plant adjacent to the existing pilot facility at its Candiac site, with preliminary estimates indicating production line capacity of approximately 10,000 tpa, representing a five-fold increase over the pilot facility. A detailed engineering study is nearing completion and will inform nano one's plans for additional production lines, as the LFP market grows and as local infrastructure can support it.
This first commercial plant could enable significant revenue growth during nano one's initial years of commercial operations while also enabling demonstration of its technology to the market, potential licensors, joint ventures, and investors, at a scale that can be replicated in much larger plants to server automotive, industrial and renewable energy storage markets.
The pilot and first commercial plant will also serve as a 'centre of excellence' to train future plant operators, to facilitate continuous improvement and to offer nano one's customers, partners and licensees access to experienced implementation teams, engineering, procurement, construction and operation to de-risk investments and ensure a secure and stable supply of LFP.
###
About nano one®
nano one materials corp. (Nano One) is a clean technology company with a patented, scalable and low carbon intensity industrial process for the low-cost production of high-performance lithium-ion battery cathode materials. With strategic collaborations and partnerships, including automotive OEMs and strategic industry supply chain companies like BASF, Umicore and Rio Tinto. nano one's technology is applicable to electric vehicles, energy storage, and consumer electronics, reducing costs and carbon intensity while improving environmental impact. The Company aims to pilot and demonstrate its technology as turn-key production solutions for license, joint venture, and independent production opportunities, leveraging Canadian talent and critical minerals for emerging markets in North America, Europe, and the Indo-Pacific region. nano one has received funding from SDTC and the Governments of Canada and British Columbia.
For more information, please visit www.nanoone.ca
Company Contact:
Paul Guedes
[email protected]
(604) 420-2041
Cautionary Notes and Forward-looking Statements
Certain information contained herein may constitute 'forward-looking information' and 'forward-looking statements' within the meaning of applicable securities legislation. All statements, other than statements of historical fact, are forward-looking statements. Forward-looking information in this news release includes but is not limited to: the Company's future business and strategies; industry demand; anticipated joint development programs; incurrence of costs; competitive conditions; general economic conditions; the intention to grow the business, operations, revenues and potential activities of the Company; the functions and intended benefits of nano one's technology and products; the development of the Company's technology, supply chains and products;current and future collaboration engineering, and optimization research projects; plans for construction, scale-up and operation of a multi cathode piloting hub; the commencement of a commercialization phase; prospective partnerships and the anticipated benefits of the Company's partnerships; the purpose for expanding its facilities; scalability of developed technology; and the execution of the Company's plans – which are contingent on support and grants. Generally, forward-looking information can be identified by the use of terminology such as 'believe', 'expect', 'anticipate', 'plan', 'intend', 'continue', 'estimate', 'may', 'will', 'should', 'ongoing', 'target', 'goal', 'potential' or variations of such words and phrases or statements that certain actions, events or results 'will' occur. Forward-looking statements are based on the current opinions and estimates of management as of the date such statements are made are not, and cannot be, a guarantee of future results or events. Forward-looking statements are subject to known and unknown risks, uncertainties and other factors that may cause the actual results, level of activity, performance or achievements of the Company to be materially different from those expressed or implied by such forward-looking statements or forward-looking information, including but not limited to: general and global economic and regulatory changes; next steps and timely execution of the Company's business plans; the development of technology, supply chains, and plans for construction, scale-up, and operation of cathode production facilities; achievement of industrial scale piloting, demo commercial production and potential revenues; successful current or future collaborations that may happen with OEM's, miners or others; the execution of the Company's plans which are contingent on support and grants; the Company's ability to achieve its stated goals; the commercialization of the Company's technology and patents via license, joint venture and independent production; anticipated global demand and projected growth for LFP batteries; and other risk factors as identified in nano one's MD&A and its Annual Information Form dated March 29, 2023, both for the year ended December 31, 2022, and in recent securities filings for the Company which are available at www.sedar.com. Although management of the Company has attempted to identify important factors that could cause actual results to differ materially from those contained in forward-looking statements or forward-looking information, there may be other factors that cause results not to be as anticipated, estimated or intended. There can be no assurance that such statements will prove to be accurate, as actual results and future events could differ materially from those anticipated in such statements. Accordingly, readers should not place undue reliance on forward-looking statements and forward-looking information. The Company does not undertake any obligation to update any forward-looking statements or forward-looking information that is incorporated by reference herein, except as required by applicable securities laws. Investors should not place undue reliance on forward-looking statements.
SOURCE:nano one materials corp.
View source version on accesswire.com:
https://www.accesswire.com/769262/Nano-One-Advances-its-Commercial-LFP-Plans-at-Qubec-Facility-Secures-Six-New-Patents
News Provided by ACCESSWIRE via QuoteMedia
This post appeared first on investingnews.com