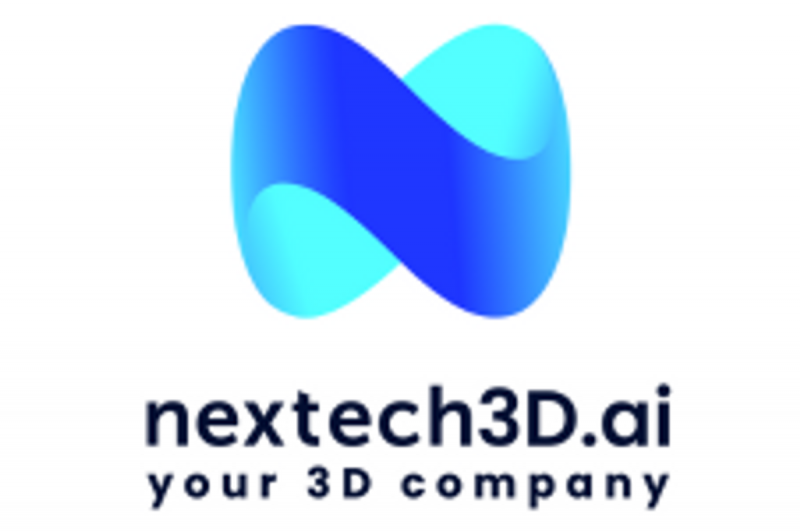 Nextech3D.ai Announces $2.2Million Expansion Contract From Its Largest Enterprise Customer Driving A Surge In 3D-Modeling Demand in Q3
Q3 Sales Rapidly Rise As Company Pushes Towards Going Cash Flow Positive
Join Investor Livestream Tues Aug 1
Nextech3D.ai (formerly Nextech AR Solutions Corp) (OTCQX:EXCF)(CSE:NTAR)(FSE:EP2), a leading Generative AI-Powered 3D modeling supplier for major e-commerce brands such as Amazon, P&G, Kohls, and Dyson, has announced a significant increase in demand from its largest customer – Amazon. These new 3D model orders amount to $2.2 million in additional revenue. Moreover, the Company's profit margins are expanding significantly, primarily attributed to its groundbreaking generative AI technology driven productivity enhancements. As a result, the Company is now rapidly progressing towards achieving positive cash flow
This new expansion contract from Amazon highlights Nextech's breakthrough Generative AI technology, which positions Nextech3D.ai as the globally dominant AI solution for scaling the production of 3D models in the booming e-commerce industry, gaming and manufacturing.
Evan Gappelberg, CEO of Nextech3D.ai commented, 'Due to our experienced team and our AI's ability to scale to meet and even exceed the very strict 3D model requirements of Amazon, they have expanded and dramatically increased volumes resulting in a significant surge in 3D model demand from Amazon starting in Q3, 2023.' He continued,
'As we move into the 2nd half of 2023 and beyond, the shift from 2D photos to 3D models in e-commerce and various industries is rapidly gaining momentum and becoming the standard for commerce. This kind of transformation has occurred throughout history, with some companies reaping significant rewards while others face challenges. Just as digital pictures replaced Kodak film in the 1990s, today, in the 2020s, 3D models are replacing digital pictures in commerce. Today about 12-Trillion digital pictures exist globally. Our latest news is welcome for our shareholders, as we are positioning ourselves with this latest $2.5mill capital raise in anticipation of exponential growth in demand and revenue from the millions of Amazon merchants that have yet to purchase 3D models from Nextech. Having been a supplier for the past 12 months and delivering over 25,000+ 3D models to Amazon, the largest ecommerce site, positions us at the forefront of this cutting-edge technological revolution, we are focused on profitability and enthusiastic about driving innovation in the 3D modeling industry.'
With expansion beyond e-commerce into gaming and manufacturing, Nextech3D.ai offers investors a unique opportunity to be part of a company driving AI-powered innovation in the lucrative 3D modeling sector.
Furthermore, Nextech3D.ai's Generative AI technology has led to significant profit margin expansion, contributing to the Company's progress towards achieving positive cash flow. The Company recently filed a provisional patent titled 'Generative AI for 3D Model Creation from 2D Photos using Stable Diffusion with Deformable Template Conditioning,' which builds on a previous patent filed in November 2022. This groundbreaking AI technology sets Nextech3D.ai apart as a leader in the 3D modeling for e-commerce industry.
Nextech3D.ai has been amassing a vast library of 3D models, composed of individual parts, and is expanding this library to eventually hold millions of unique parts. This expansive parts library enables rapid 3D model creation by searching, assembling, and utilizing the existing parts, significantly reducing creation time and fueling further innovation in the industry.
Investor Livestream
JOIN US: Tuesday, August 1st, 2023
TOPIC: Amazon Partnership Part II
TIME: 12:00 p.m. ET / 9:00 a.m. PT
Presenters: Evan Gappelberg (Founder and CEO), and Reza Davariar (COO)
Link to join: https://www.youtube.com/watch?v=aL2bz3wlpvI
To watch part I of this livestream series, click here: The Nextech3D.ai Amazon Partnership Explained
To learn more, please follow us on Twitter, YouTube, Instagram, LinkedIn, and Facebook, or visit our website: https://www.Nextechar.com.
About Nextech3D.ai
(formally 'Nextech AR Solutions Corp' or the 'Company') (OTCQX:NEXCF) (CSE:NTAR) (FSE:EP2) is a diversified augmented reality, AI technology company that leverages proprietary artificial intelligence (AI) to create 3D experiences for the metaverse. Its main businesses are creating 3D WebAR photorealistic models for the Prime Ecommerce Marketplace as well as many other online retailers. The Company develops or acquires what it believes are disruptive technologies and once commercialized, spins them out as stand-alone public Companies issuing a stock dividend to shareholders while retaining a significant ownership stake in the public spin-out.
On October 26, 2022 Nextech3D.ai spun out its spatial computing platform, 'ARway.ai' as a stand alone public Company. ARway.ai is disrupting the augmented reality wayfinding market with a no-code, no beacon spatial computing platform enabled by visual marker tracking. Nextech3D.ai retained 13 million shares in ARway and distributed 4 million shares to Nextech3D.ai shareholders. ARway.ai is currently listed on the Canadian Securities Exchange (CSE:ARWY), in USA on the OTCQB (OTC: ARWYF) and Internationally on the Frankfurt Stock Exchange (FSE: E65).
On June 14, 2023, the Company completed its second spinout of Toggle3D.ai, a groundbreaking SaaS solution that utilizes generative AI to convert CAD files, apply stunning 4K texturing, and enable seamless publishing of superior 4K 3D models. Nextech3D.ai retained 13 million shares in Toggle3D.ai and distributed 4 million shares to Nextech3D.ai shareholders. Toggle3D.ai is trading on the Canadian Securities Exchange (CSE:TGGL) and in the USA (OTC:TGGLF).
To learn more about ARway, visit https://www.arway.ai/
For further information, please contact:
Investor Relations Contact
Lindsay Betts
[email protected]
866-ARITIZE (274-8493) Ext 7201
Nextech3D.ai
Evan Gappelberg
CEO and Director
866-ARITIZE (274-8493)
Forward-looking Statements
The CSE has not reviewed and does not accept responsibility for the adequacy or accuracy of this release.
Certain information contained herein may constitute 'forward-looking information' under Canadian securities legislation. Generally, forward-looking information can be identified by the use of forward-looking terminology such as, 'will be' or variations of such words and phrases or statements that certain actions, events or results 'will' occur. Forward-looking statements regarding the completion of the transaction are subject to known and unknown risks, uncertainties and other factors. There can be no assurance that such statements will prove to be accurate, as future events could differ materially from those anticipated in such statements. Accordingly, readers should not place undue reliance on forward-looking statements and forward-looking information. Nextech will not update any forward-looking statements or forward-looking information that are incorporated by reference herein, except as required by applicable securities laws.
SOURCE:Nextech3D.ai
View source version on accesswire.com:
https://www.accesswire.com/770565/Nextech3Dai-Announces-22Million-Expansion-Contract-From-Its-Largest-Enterprise-Customer-Driving-A-Surge-In-3D-Modeling-Demand-in-Q3
News Provided by ACCESSWIRE via QuoteMedia
This post appeared first on investingnews.com