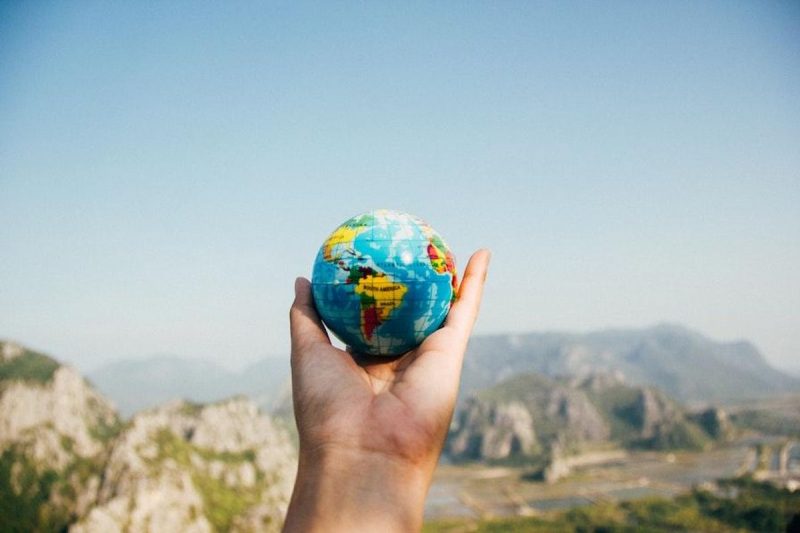 Pharmaceutical Industry Overview: Top Regions (Updated 2023)
The pharmaceutical industry has a global presence, but the world's biggest markets are the US and Europe.
Regions such as China and India have seen growth in recent years, but when it comes to the life science space — particularly the pharma industry — the US and Europe remain on top for consumption and development.
Potent capital opportunities and demand for products and devices in those areas have had an impact, and the biggest pharma companies on Fierce Pharma's list of the 20 top pharma companies by revenue in 2022 are located in the US and Europe.
Pharmaceutical industry overview: US
The US dominates the pharma market and trends, both in demand and drug development.
Interestingly, researchers from RAND estimate that the US accounts for 58 percent of drug sales, but only 24 percent of sales volume out of all the Organization for Economic Co-operation and Development nations the firm studied.
Pricing for pharmaceutical drugs remains a constant topic of debate in the country. In a report on growth in prescription drug spending between 2016 and 2021, the Office of Science and Data Policy found that prescription drugs in the US cost 2.5 times more than in other high-income nations. In that time, total US prescription spending increased by US$83 billion to US$603 billion.
A 2022 report from the Office of Science and Data shows that between July 2021 and July 2022 there were 1,216 drug products that saw price increases greater than the inflation rate of 8.5 percent for that period. 'The average price increase for these drugs was 31.6 percent,' state the report's authors. 'Some drugs in 2022 increased by more than $20,000 or 500 (percent).'
This seemingly out-of-control price increase was partially addressed by the Inflation Reduction Act, which requires 'manufacturers to pay rebates to Medicare for Part D drugs whose price increases exceed inflation, beginning October 1, 2022.'
Five of the top 10 drug companies on Proclinical's list of the top pharma companies by revenue are headquartered in the US — Pfizer (NYSE:PFE) is in the first spot, AbbVie (NYSE:ABBV) ranks number two, Johnson & Johnson (NYSE:JNJ) holds the number three spot, Bristol-Myers Squibb (NYSE:BMY) ranks sixth and Merck (NYSE:MRK) comes in at number seven.
In terms of breakthrough medicinal products, in 2022 the US Food and Drug Administration's Center for Drug Evaluation and Research approved 37 novel pharmaceutical products. Many of the products were for cancers, including female reproductive cancers, prostate cancer and lung cancer. As of mid-2023, a total of 27 novel drugs had been approved for the year.
The US is the world's leader in pharmaceutical sector research and development (R&D), and since 1980 R&D efforts in the country have grown significantly, rising from US$2 billion to US$79.6 billion as of 2021. Similarly, the country was host to roughly 459,343 registered studies and 20,696 recruiting clinical studies as of July 2023.
A strong intellectual property system that rewards innovation and the improvement of current treatments ensures a supportive pharmaceutical market for public companies, as per a report from the International Trade Administration. "The United States attracts the majority of global venture capital investments in start-up biopharmaceutical enterprises," the document states.
Pharmaceutical industry overview: Europe
Five of the 10 top drug manufacturers on Fierce Pharma's list are enterprises headquartered in Europe. Switzerland is home to two drug makers on the list — Roche (OTCQX:RHHBY,SW:ROG) ranks third and Novartis (NYSE:NVS) is in the sixth spot. The UK also hosts two of the top pharma companies: AstraZeneca (LSE:AZN), ranking ninth, and GlaxoSmithKline (LSE:GSK), which rounds out the top 10. The eighth spot is held by France's Sanofi (NASDAQ:SNY).
Evaluate Pharma forecasts that AbbVie is on the path "to become the second-biggest pharma company by sales in 2028."
Europe represents the second largest pharmaceutical market in the world, and it was valued at US$282.75 billion in 2020. It's worth noting that more growth is in store — the European pharmaceutical market is expected to increase at a compound annual growth rate of 5.4 percent between 2021 and 2028 to reach more than US$432 billion.
Among the geographic markets, Europe is the number one exporter of pharmaceutical drugs, with shipments in 2022 totaling US$358.2 billion, or 72.1 percent of the global total. The countries experiencing the most growth in terms of pharma exports are Slovenia (up 113.8 percent), Italy (up 67.5 percent) and Germany (up 32.9 percent).
Europe is known for innovation as well, and there are many products in the R&D stages right now. One of the latest breakthrough innovations to come out of the region is Roche's Gavreto (pralsetinib) for the treatment of adults with RET fusion-positive advanced non-small-cell lung cancer.
Pharmaceutical industry overview: Global outlook
While the US and Europe are the frontrunners in the global pharma market, total prescription drug sales worldwide are projected to reach nearly US$1.6 trillion by 2028, according to Evaluate Pharma, with biologics being one of the highest-performing segments.
Oncology often leads the pack in the pharma sector. Straits Research projects that the oncology drug market will grow at a compound annual growth rate of 7.7 percent to hit US$288.63 billion in 2030.
Securities Disclosure: I, Melissa Pistilli, hold no direct investment interest in any company mentioned in this article.
This post appeared first on investingnews.com