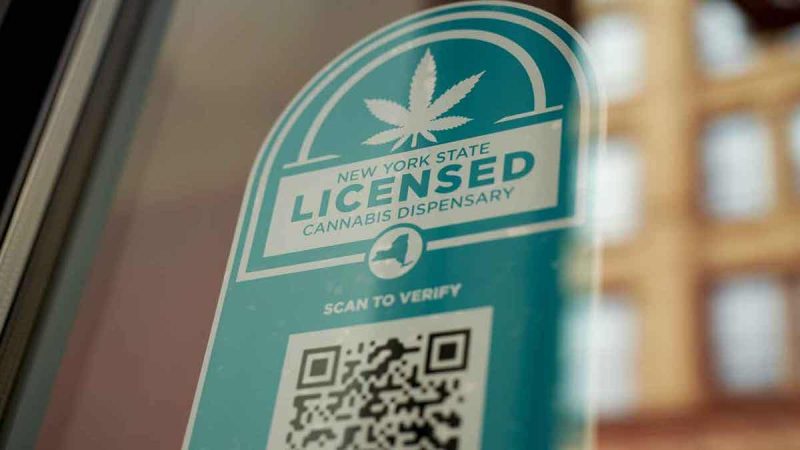 Senate advances bill to allow marijuana industry to bank with financial institutions
A new bill that will allow the legal marijuana industry to bank with financial institutions cleared a big hurdle in the Senate on Wednesday.
The Secure and Fair Enforcement Regulation Banking Act (SAFER Act) was approved by the Senate Banking Committee in a 14-9 vote Wednesday morning. The bill will now proceed to the full chamber for a final vote.
Senate Majority Leader Chuck Schumer, D-N.Y. – one of the bill's staunch supporters – said on the floor Wednesday morning the upper chamber will prioritize passing the bill.
'I will bring SAFER banking to the floor for a vote as quickly as possible,' Schumer said in his opening remarks. 'For too long, cannabis businesses have been forced to rely primarily on cash transactions. No credit or debit cards, dealing only in cash, stifles these businesses' growth, opens them up to so many risks, makes them easy targets for theft, robbery and other crimes.'
The SAFER Act, authored by Sens. Jeff Merkley, D-Ore., and Steve Daines, R-Mont., was introduced last week with some bipartisan support. While 39 states have already legalized marijuana, the industry has been a target of theft and crime as they are required to make only cash transactions.
The legislation, which allows cannabis businesses access to insurance and other financial services, prevents banking institutions from closing an account unless there is a 'valid' reason. 
'Personal beliefs or political motivations' are also not permissible reasons to terminate clients' accounts, according to the bill.
Even though Daines co-authored the bill, he said during Wednesday's mark up he doesn't support the federal legalization of marijuana – rather, he narrowed in on his support for legal cannabis businesses being permitted to utilize banking services.
'This bill is about public safety first and foremost,' Daines said. 'The current all-cash model of legal cannabis businesses makes them targets for theft, for tax evasion, and for organized crime.'
He added, 'The key to addressing this risk is by ensuring all legal businesses have access to the banking system.'
The U.S. Department of Health and Human Services (HHS) recently proposed relaxing some restrictions on marijuana by reclassifying it from a Schedule I to a Schedule III drug.
The prior iteration of the bill, known as the SAFE Banking Act of 2021, did not succeed in obtaining a Senate vote, even though it had been passed by the House seven times.
If the bill clears the Senate, it will then have to battle for survival in the GOP-controlled lower chamber. 
This post appeared first on FOX NEWS