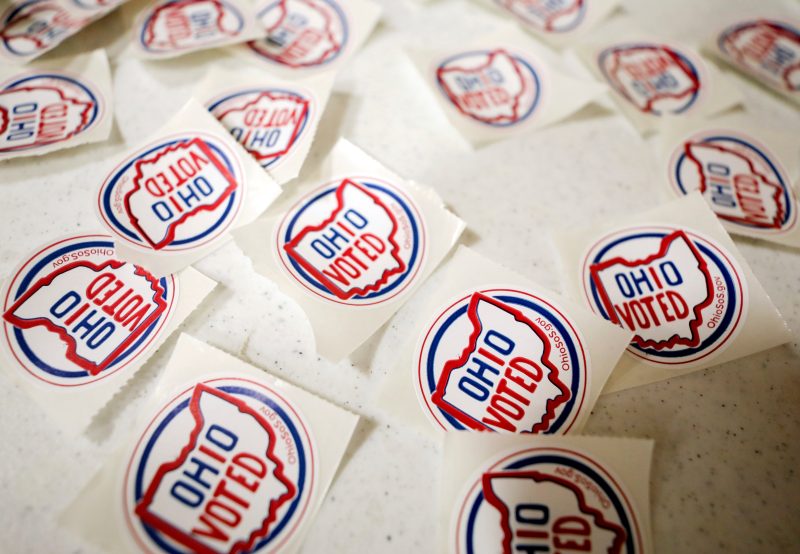 The right wants to decide how states decide on abortion
One of the central arguments in opposition to Roe v. Wade was that the legality of abortion should be adjudicated at the state level. At times, this was a constitutional argument, that the Supreme Court's initial decision overstepped its mandate and that the 10th Amendment dictated that states have the final word. Often, though, the argument was simpler: A lot of conservatives in conservative states opposed the practice. If abortion weren't federally protected, their states could quickly outlaw the procedure.
With the Supreme Court's decision in Dobbs v. Jackson Women's Health Organization, this possibility became a reality. State legislatures moved to implement new constraints on or protections of the procedure, in line with partisan majorities. By now, about half of states have significantly restricted access.
In theory, this reflects the representative democracy at play in the country. Voters elect representatives to state legislatures, and those legislators make decisions on laws, now including abortion.
But there's a catch. In addition to the existing divergence between public will and representation that is necessarily a part of the system — one exaggerated by extreme gerrymandering in places such as Wisconsin — there's an obvious gap between views of abortion and past support for state-level legislators. In February, PRRI published polling showing that, in most states, most people support access to abortion. Even in a number of states that Donald Trump won by wide margins in 2020, most residents believe abortion should be legal in all or most cases.
Many or most state legislators won their seats before the Dobbs decision, meaning that their views on the legality of abortion weren't salient to voters. Now they very much are. New polling from CNN, conducted by SSRS, emphasizes this point. Three in 10 Americans say that they would vote only for a candidate who shares their views on abortion.
Two-thirds of Americans oppose the decision in Dobbs, according to the new CNN poll — including a third of Republicans. Nearly 4 in 10 Americans think that state governments need to do more to protect abortion access, compared with just over 1 in 10 who think that it should be banned nationally. Most of those who approve of the Dobbs decision believe that abortion should be left up to the states.
One way in which advocates for legal abortion have worked around this constraint is by bringing ballot initiatives to the ballot. Here, after all, is a direct measure of how states view the issue. Leave abortion to the states? Okay, those organizers figure, let's put it to a vote!
And just like that, leaving it to the states isn't quite good enough.
Voters in Ohio headed to the polls Tuesday to weigh in on Issue 1, a ballot measure that would make it harder to pass amendments to the state Constitution. This has been framed as a means of protecting the sanctity of the document but is understood by both abortion advocates and opponents as a way of blocking an expansion of abortion access in the state. Should Issue 1 pass, an amendment allowing access to abortion that is on the ballot in November would have a higher bar to clear for passage.
In PRRI's polling, Ohioans indicated strong support for legal abortion, but the Republican legislature passed a restrictive law limiting access in 2019.
Skip to end of carousel
Ohio special election
Get live results from the Ohio Issue 1 special election. Here's a look at what Issue 1 would do, and its potential effect on abortion in Ohio.
End of carousel
Similar efforts to game the process of adjudicating abortion laws have popped up in other states, as outlets like the 19th have reported. Republican legislators in Missouri passed legislation this year that would have made it harder to introduce ballot initiatives for statewide votes. An initiative aimed at allowing access in the state (which bans abortion almost entirely) moved forward anyway, only to be blocked by the Republican attorney general in the state over putative fiscal concerns: The state stood to lose revenue over the long term because potential taxpayers would not be born. The state Supreme Court recently allowed it to move forward.
In Mississippi, an effort to reinstate ballot initiatives was approved by the Republican majority in the legislature … except in cases of abortion.
Last year, supporters of abortion access in Michigan put an initiative on the ballot only to have it blocked by the Board of State Canvassers. The measure needed majority approval to advance, but the board split along party lines. The concerns from the two Republicans on the four-person board? That the online presentation of the language of the initiative didn't appear to have spaces between the words. The measure was put on the ballot — and passed overwhelmingly.
This, too, has been the pattern. In Kansas, an effort to ban abortion was rejected by an overwhelming majority last year. Proposals in Kentucky and Montana to limit access to abortion were rejected. Letting state voters decide on abortion access has repeatedly led to voters supporting it.
So, instead of letting states decide, as they'd championed for so long, Republicans are often trying to limit how voters weigh in at all.
This post appeared first on The Washington Post