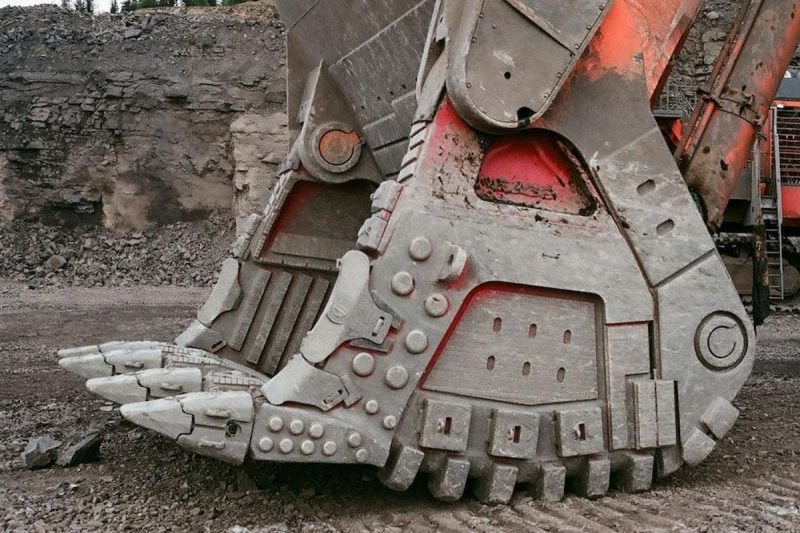 Top 10 Countries for Zinc Production (Updated 2023)
Zinc prices reached record highs last year, but have trended lower in 2023 on growing economic uncertainty.
The commodity has suffered the same fate as most other base metals, which have been battered by concerns about Russia's war in Ukraine and the widespread economic fallout that may push the world into a a recession.
The broad consensus among market watchers is that zinc prices will do better in the years to come. This is not only because of renewed demand, but also because low prices and high energy costs have led to production cuts at major zinc-mining operations around the world. While output is expected to rebound in 2023, the International Lead and Zinc Study Group is still predicting that demand for refined zinc metal will exceed supply for the year, although modestly.
Here's a brief overview of the top zinc production by country for 2022 as per the most recent data from the US Geological Survey (USGS). Let's look at how it compares to the previous year, and what may be on the horizon for 2023.
1. China
Mine production: 4.2 million MT
In 2022, China achieved the top zinc production in the world by a long shot, putting out 4.2 million metric tons (MT) of the commodity; that's an increase from the 4.14 million MT it produced in 2021.
Unsurprisingly, the Asian nation is not only the world's largest zinc producer, but also a significant consumer of the metal. In fact, China is a big part of why zinc has fared so well in recent years — growing demand for the metal was supported by strong property sales in the country and by the Chinese government's push for more infrastructure projects. The International Lead and Zinc Study Group expects zinc production in the country to increase by 1.5 percent in 2023, while demand is set to increase by 2.1 percent after falling by 4.9 percent in the year prior.
2. Peru
Mine production: 1.4 million MT
In 2017, Peru pushed past India and Australia to become the second largest zinc producer, a position it continues to hold. However, the nation's zinc production decreased by 130,000 MT in 2022 compared to 2021. According to GlobalData, Peru may see a negative compound annual growth rate for zinc production in the years to come, with output declining by 1.13 percent between 2022 and 2026. Falling zinc prices have prompted mine shutdowns and stalled exploration programs.
Looking at zinc's history in Peru, modern refining of the metal began in the 1920s, and from the 1970s to the 1990s the country saw an increase in private international investors hoping to up the country's zinc production. The Santander mine, bought by Cerro de Pasco Resources (CSE:CDPR,OTC Pink:GPPRF) from Trevali Mining in late 2021, produces zinc and lead-silver concentrates.
3. Australia
Mine production: 1.3 million MT
Australia produced 1.3 million MT of zinc in 2022, slightly down from 2021's 1.32 million MT. Zinc production in the country comes mainly from Glencore's (LSE:GLEN,OTC Pink:GLCNF) Mount Isa and McArthur River zinc mines, EMR Capital Group's Golden Grove mine and China Minmetals' Dugald River mine.
While it's third in terms of production, Australia holds the world's largest zinc reserves and is the largest exporter of the metal. GlobalData expects the nation's zinc production to rise at a compound annual growth rate of 0.61 percent between 2022 and 2026.
4. India
Mine production: 830,000 MT
India's zinc production increased by 53,000 MT in 2022 over the previous year. India's increasing output in recent years is thought to be the result of the completion of the Rampura Agucha underground mine, as per the USGS.
One of the world's top zinc mines, Rajasthan-based Rampura Agucha produced an estimated 434,240 MT of zinc in 2022. GlobalData sees zinc production in India increasing at a compound annual growth rate of 8 percent from 2022 to 2026.
5. United States
Mine production: 770,000 MT
The US produced 770,000 MT of zinc in 2022, up from 2021's 704,000 MT. According to the USGS, last year zinc was mined at seven operations in five states run by five companies. Three smelter facilities produced commercial-grade zinc metal. In 2022, zinc was added to a revised US critical minerals list.
The two largest zinc mines in the country are both in Alaska: Teck Resources' (TSX:TECK.A,TSX:TECK.B,NYSE:TECK) Red Dog mine and Renco Group's (HKEX:2323) Sweetwater mine. Zinc production at Red Dog 'increased notably compared with that in 2021 owing to higher mill throughput and zinc ore grades,' as per the USGS.
6. Mexico
Mine production: 740,000 MT
Mexico's zinc output increased by 16,000 MT from 2021 to 2022. While Grupo Mexico (BMV:GMEXICOB) is the country's biggest mining company, Industrias Penoles (BMV:PE&OLES) is Mexico's biggest producer of zinc.
The country's zinc output has the potential to grow even further as several new projects are slated to reach production in the coming years. Companies developing these projects include Southern Copper (NYSE:SCCO), Teck Resources, Endeavour Silver (TSX:EDR,NYSE:EXK) and Discovery Silver (TSXV:DSV,OTCQX:DSVSF). GlobalData expects the nation's zinc production to rise at a compound annual growth rate of 3 percent between 2022 and 2026.
7. Bolivia
Mine production: 520,000 MT
Bolivia produced 520,000 MT of zinc in 2022, up by 20,000 MT from the year before. Sumitomo's (OTC Pink:SSUMF,TSE:8053) San Cristobal mine in the Potosi region is a key producer of zinc in the country; it is one of the world's largest zinc-producing mines, as well as one of the largest silver producers in the world.
The Bolivian government is in the process of constructing a US$350 million zinc refinery in Potosi that will process around 150,000 MT per year of zinc concentrates.
8. Russia
Mine production: 280,000 MT
Russia's zinc output remained flat year-on-year. The two largest zinc-producing mines in the country, the Bashkirskaya Med mine and the Uchalinsk mine, are both owned by Ural Mining and are located in the Republic of Bashkortostan.
9. Canada
Mine production: 250,000 MT
Canada's zinc output has been on the decline for the last few years, and 2022 was no exception. The country's output of the metal decreased by 60,000 MT from the previous year.
Manitoba is the largest zinc-producing province in the country, and is home to Canada's three largest zinc operations: Hudbay Minerals' (TSX:HBM,NYSE:HBM) Lalor and 777 mines, and Glencore's Kidd Creek mine. Although Canada's zinc production profile has been diminishing, GlobalData projects a 2 percent compound annual growth rate from 2022 to 2026.
10. Sweden
Mine production: 240,000 MT
Rounding out the top 10 for zinc production in the world by country is Sweden, which produced 240,000 MT of zinc in 2022, a slight increase from 234,000 MT the year before. Boliden's (STO:BOL) Garpenberg zinc-silver mine and Lundin Mining's (TSX:LUN,OTC Pink:LUNMF) Zinkgruvan zinc-copper mine are located in the Scandinavian country.
Securities Disclosure: I, Melissa Pistilli, hold no direct investment interest in any company mentioned in this article.
This post appeared first on investingnews.com