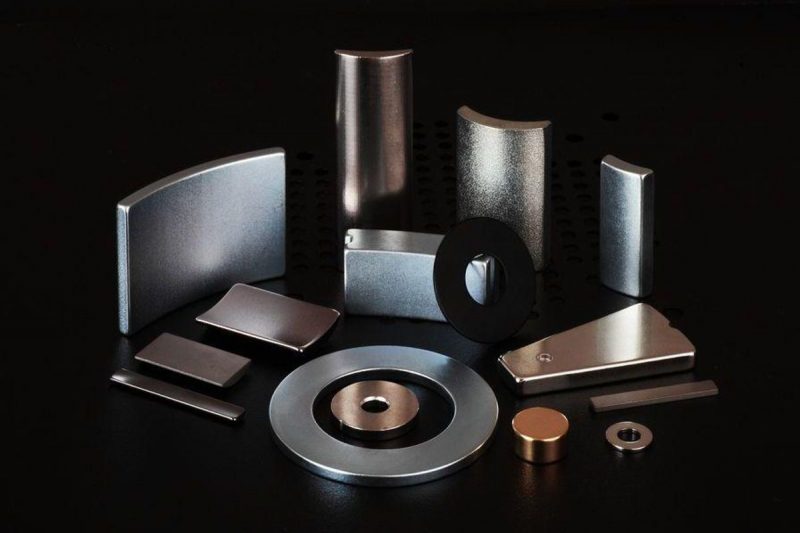 Top 4 Canadian Rare Earths Stocks of 2023
Rare earth elements (REEs) have had a strong showing so far in 2023.
Investors may not be very familiar with the metals individually, but the group of elements is found in technology all around us, commonly in the form of rare earth magnets, which are used in everything from electric vehicles to smartphones to wind turbines. As technology continues to advance, they are expected to remain in high demand.
Another long-term story in the REE market is China's dominance of the overall industry. With geopolitics at the forefront of people's minds, especially following hits to commodities supply chains during Russia's invasion of Ukraine, the focus on attaining domestic sources of critical metals has been mounting and companies are working to find new sources of REEs.
1. Ucore Rare Metals (TSXV:UCU)
Press ReleasesCompany Profile
Year-to-date gain: 40.58 percent; market cap: C$54.45 million; current share price: C$0.97
Ucore Rare Metals is focused on addressing the lack of a rare earths supply chain in the US. The company and its subsidiaries own the Bokan-Dotson Ridge REE project on Alaska's Prince of Wales Island. According to Ucore, it's the highest-grade heavy REE resource in the US. Through its subsidiary, the company is planning a 2,000 metric ton (MT) per year heavy and light rare earths separation and purification facility that will have three US-allied feedstocks.
In late January, Ucore announced that the commissioning process was underway at its Ontario-based RapidSX demonstration plant, which is run by its laboratory partner, Kingston Process Metallurgy. The purpose of the plant is to "demonstrate the techno-economic advantages, scale-up, and commercial durability of the RapidSX technology platform" for the separation and production of heavy and light REEs such as praseodymium, neodymium, terbium and dysprosium.
In June, through its subsidiary Innovation Metals, Ucore was granted a US$4 million award from the US Department of Defense to demonstrate the REE separation technology capabilities of its RapidSX demonstration plant.
2. Canada Rare Earth (TSXV:LL)
Press ReleasesCompany Profile
Year-to-date gain: 33.33 percent; market cap: C$8.39 million; current share price: C$0.04
Canada Rare Earth is focused on becoming a vertically integrated global rare earths business, generating revenue through production and by sourcing, adding value and selling rare earths products. The company is working to establish mining, concentrating and refining capabilities on its own and through affiliated and third-party organizations.
Canada Rare Earth's share price hit a year-to-date high of C$0.06 on February 6. In its most recent financial report, Canada Rare Earth announced the completion of sales totaling C$4,991,855 during the nine months ended December 31, 2022. This was '12 times higher than revenues achieved in the comparable nine month period ($410,297) and nearly triple the combined revenues for the previous 24 months ($1,686,030),' states the company's press release.
3. Defense Metals (TSXV:DEFN)
Year-to-date gain: 20 percent; market cap: C$61.38 million; current share price: C$0.24
Defense Metals is developing its Wicheeda rare earths deposit in the Rocky Mountain rare earths belt of BC. The project hosts 4.89 million MT at 3.02 percent light rare earth oxide. The 2021 preliminary economic assessment report for the project outlines an open-pit mining operation capable of producing an average of 25,423 MT of rare earth oxides annually over a 16 year mine life.
Defense Metals has released a series of market-moving news items so far in 2023. In January, the company reported its best rare earths assay results from a 2022 drill program at the Wicheeda project, including 138 meters of 3.66 percent total rare earths oxides. In February, Defense Metals engaged SRK Consulting to begin prefeasibility-level site geotechnical investigations at Wicheeda. That same month, the company released results from variability flotation tests that yielded high rare earths recoveries of 81 percent to a high-grade concentrate assaying 45 percent rare earth oxide.
In June of this year, the company reported that its hydrometallurgical pilot plant testing was completed and design work for the Wicheeda prefeasibility study had commenced.
4. Aclara Resources (TSX:ARA)
Press ReleasesCompany Profile
Year-to-date gain: 16.13 percent; market cap: C$62.84 million; current share price: C$0.36
Aclara Resources is a heavy rare earths company developing its ionic clays deposit in Chile.
The company's patented, award-winning Circular Mineral Harvesting closed-circuit rare earths extraction process eliminates the need for a tailings dam and conditions spent clays for future revegetation with native forests.
This year, Alcara is proceeding with a feasibility study for the Penco module and had submitted its environmental impact assessment application as of April. Additionally, a pilot plant began operation mid-year, producing its first sample of high-purity rare earths concentrate. The company is targeting Q1 2026 for commencing production at the Penco module.
FAQs for rare earth investing
What are rare earth minerals?
Rare earths are a category of elements that share many chemical properties. In fact, all but two — yttrium and scandium — are also called lanthanides. These elements are commonly found in the same deposits and are necessary for diverse technological applications such as rare earth magnets.
How many rare earth elements are there?
In total there are 17 elements that make up the rare earths category, and they are split into light and heavy rare earths. On the light side, there are cerium, lanthanum, praseodymium, neodymium, promethium, europium, gadolinium and samarium, and on the heavy side there are dysprosium, yttrium, terbium, holmium, erbium, thulium, ytterbium, yttrium and lutetium.
Where are rare earth metals found?
In terms of both reserves and production, China is the frontrunner for rare earth metals by a long shot, with 44 million MT of reserves and 210,000 MT of production in 2022. However, Vietnam, Brazil and Russia all also have reserves above 20 million MT. With regards to production, though, the US is in second place at 43,000 MT due to the Mountain Pass mine in California.
Securities Disclosure: I, Melissa Pistilli, hold no direct investment interest in any company mentioned in this article.
This post appeared first on investingnews.com