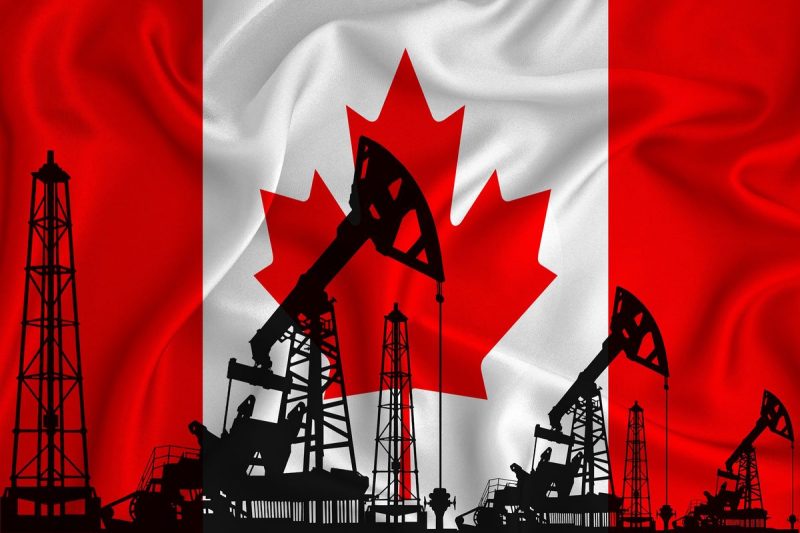 Top 5 Oil and Gas Stocks on the TSX and TSXV in 2023
Oil and gas prices had a strong year in 2022 as demand for the energy fuels rebounded and Russia's invasion of Ukraine impacted the markets. That strength seems to have abated in 2023, but oil and gas stocks are rising above the volatility.
Despite policy changes by governments looking to transition to cleaner energy sources, oil and gas are expected to continue to play an important role in the world's energy mix far into the future. Geopolitical uncertainty will continue to weigh on oil and gas prices in 2023, but analysts anticipate healthy demand levels for both of the commodities around the corner.
The five top oil and gas stocks on the TSX and TSXV outlined below have displayed significant growth in 2023 so far despite lower oil and gas prices. All year-to-date performance and share price data was obtained on July 18, 2023, using TradingView's stock screener, and the top oil and gas stocks listed had market caps above C$10 million at that time.
1. Condor Energies (TSX:CDR)
Year-to-date increase: 247.22 percent; market cap: C$64.02 million; current share price: C$1.25
Condor Energies is focused on exploring, developing and producing natural gas assets in Turkey, Kazakhstan and Uzbekistan, and it is also acquiring a lithium brine mining license in Kazakhstan. The company is currently constructing the first liquified natural gas facility in Central Asia.
Condor is in the final stages of negotiations and approval for a definitive agreement with Uzbekistan and the nation's energy company concerning a production redevelopment project covering full operations of eight existing gas-condensate fields and two additional exploration blocks in the surrounding area.
2. Sintana Energy (TSXV:SEI)
Year-to-date increase: 145.45 percent; market cap: C$75.08 million; current share price: C$0.27
Oil and gas exploration and development firm Sintana Energy is active in five large, highly prospective onshore and offshore petroleum exploration licenses in Namibia and Colombia.
In May, Sintana confirmed the completion of a 6,593 square kilometer 3D seismic acquisition program on petroleum exploration license 87 in Namibia's Orange Basin. Results of the program are expected in August.
3. New Stratus Energy (TSXV:NSE)
Year-to-date increase: 83.78 percent; market cap: C$41.79 million; current share price: C$0.34
New Stratus Energy is focused on oil and gas development in Latin America through acquisitions. The company is targeting a production rate of over 50,000 barrels of oil equivalent per day (boe/d) within a three to five year timeframe.
Along with its operating subsidiary Petrolia, New Stratus continues to advance near-term projects in Mexico, Peru and Venezuela.
4. Athabasca Oil (TSX:ATH)
Year-to-date increase: 39.54 percent; market cap: C$1.97 billion; current share price: C$3.34
Canadian energy company Athabasca Oil is an intermediate producer of thermal oil and light oil assets. The company has amassed a significant land base of high‐quality resources located in Alberta's Western Canadian Sedimentary Basin.
In March, Athabasca Oil shared its 2023 outlook and guidance, highlighting an approximately C$145 million capital program primarily focused on advancing an expansion project at Leismer, its cornerstone producing asset. The company's annual production guidance is set at 34,500 to 36,000 boe/d.
5. Kolibri Global Energy (TSX:KEI)
Year-to-date increase: 39.51 percent; market cap: C$214.79 million; current share price: C$5.65
Kolibri Global Energy is focused on discovering and developing projects across the energy spectrum, including oil and gas, as well as clean and sustainable energy. Through various subsidiaries, the company owns and operates energy assets in the US.
Kolibri's oil production in 2023 was off to a good start, with reported average Q1 production of 3,194 boe/d. The figure represents a 203 percent increase over Q1 2022. The company attributed the increase to additional production from five wells completed as part of a 2022 drilling program. In July, Kolibri announced the addition of three more successful wells at its Tishomingo field in Oklahoma, which are adding a combined 1,500 boe/d to the company's production.
Securities Disclosure: I, Melissa Pistilli, hold no direct investment interest in any company mentioned in this article.
This post appeared first on investingnews.com