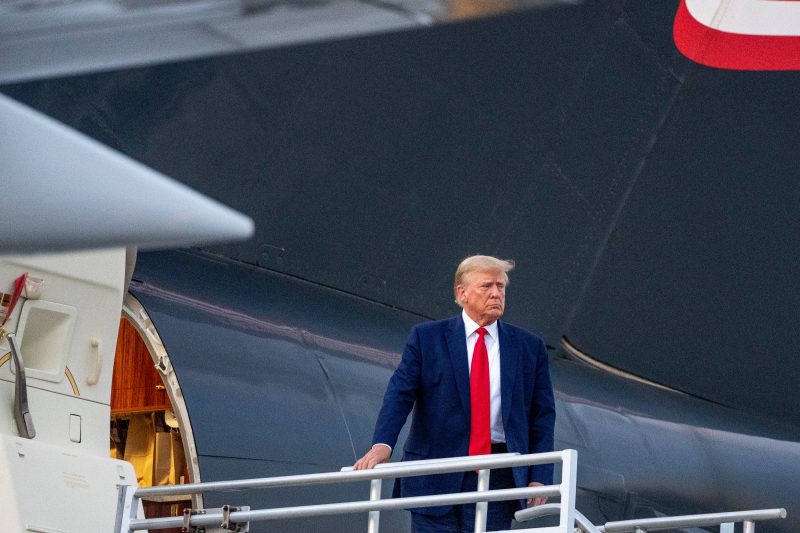 Truth Social investment partner extends deadline, avoiding liquidation
Shareholders in Digital World Acquisition, the investment partner of former president Donald Trump's media start-up, approved an extension of the company's merger deadline, giving it more time to complete the deal, Digital World said Tuesday.
The extension will give the special purpose acquisition company, or SPAC, another year to finalize its long-stalled merger with the parent company of the pro-Trump social network Truth Social.
The approval follows an intense get-out-the-vote campaign and comes just three days before Digital World's Sept. 8 liquidation deadline. A failure of the vote would have required the SPAC to dissolve and return $300 million to shareholders, depriving Trump Media & Technology Group of funds from the deal.
The company must still meet closing conditions before the merger can be officially recognized. The Securities and Exchange Commission said in July that Digital World had misled investors in official documents filed for the merger process. The SPAC will need to correct those inaccuracies and resubmit the filings before the merger process can resume. The SPAC also has not filed required quarterly financial statements with the SEC covering its operations during the first half of 2023.
Digital World said in filings connected to its initial public offering in September 2021 that the merger proceedings would probably take about a year. But it has faced a series of hurdles requiring it to seek deadline extensions with shareholders' support. The company also sought a one-year deadline extension in September 2022.
Digital World shares climbed to more than $18 on the news Tuesday morning, but pared some gains to $16.80 a share at 11 a.m. The stock peaked in 2021 at about $175 a share.
Eric Swider, Digital World's chief executive, said in a Truth Social post Tuesday morning: "Thank you for all of the outstanding support. Please understand my silence. We remain focused on the task at hand and are watching every word we say."
Trump offered no immediate comment. Swider and representatives of Trump Media did not respond to requests for comment.
This post appeared first on The Washington Post