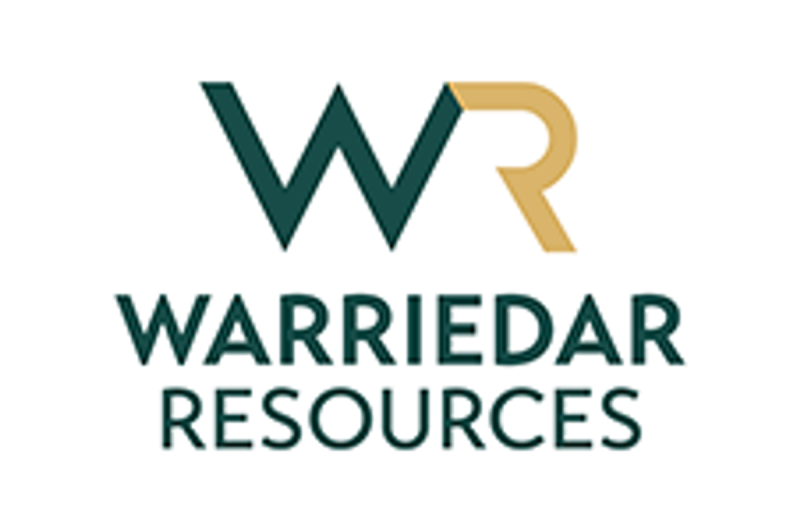 Warriedar Resources
Overview
The electrification of the automotive sector and the push for more sustainable energy overall are creating an enormous market opportunity for copper. Although other metals such as lithium tend to make headlines more frequently, base metals are every bit as important — perhaps more so. What's more, they may be just as prone to shortages in supply as other critical minerals.
Warriedar Resources (ASX:WA8) is well-positioned to help stave off that impending shortage. An advanced gold and copper exploration company backed by a highly skilled team of experts, Warriedar maintains an incredibly strong and stable portfolio of gold assets in both Western Australia and Nevada. Between its three projects – Golden Range, Fields Find and Big Springs – it currently holds more than 2 million ounces of high-grade gold resources with blue-sky potential for growth.
But how exactly does copper play into that portfolio?
Two of its brownfields projects are located in Western Australia's Murchison Province — a region widely known for its rich copper resource. Both projects are situated on previously mined and underexplored land, and surrounded by successful, operating gold and base metal mines.
Perhaps most significantly, one of the projects not only contains the historic Warriedar copper mine but also features an unusual geological profile that suggests a significant presence of both copper and nickel.
Warriedar also prides itself on the expertise and experience of its leadership team, driving the company towards successfully achieving its goals and increasing shareholder value. Geophysicist Dr. Amanda Buckingham and geologist Dr. Mingyan Wang both serve on Warriedar's board of directors, each one bringing over two decades of experience to their respective roles. Mark Connelly, Warriedar's chairman, is a financial and commercial executive with extensive experience in the resource industry. Dianmin Chen, a seasoned mining engineer, completes the complimentary skillset of the board.
Company Highlights
The copper market is booming, driven by a combination of increased demand for electric vehicles and a global push for sustainability. Warriedar Resources is an advanced gold and copper exploration and development company with a portfolio of assets well-positioned to take advantage of the market shift. Two of the company's three projects are located in the copper-rich Murchison Province of Western Australia. Golden Range, a 950,000-oz gold project with on-site infrastructure that includes an 800-ktpa plant. Fields Find, which hosts the historic Warriedar Copper Mine. The company also maintains a 1.01-million-ounce gold project in Nevada, USA, known as Big Springs. All three projects are underexplored, with significant resource potential. Warriedar is backed by a highly skilled team with decades of experience and leadership in mining and exploration. The company is expected to have a steady newsflow through 2024 and 2025, with extensive plans for drilling and exploration already outlined.
Key Projects
Golden Range
Situated in the middle of Western Australia's highly active Murchison exploration and mining province, the Golden Range project is strategically positioned between several major operating mines and advanced exploration projects. Together with the nearby Fields Find project, it represents a belt-scale opportunity, covering a combined area of 813 square kilometres.
A brownfields project with considerable past exploration and development, Golden Range hosts a gold resource of approximately 950,000 ounces along a dominant central shear corridor. Existing on-site infrastructure includes an 800-ktpa processing plant, which was placed on care and maintenance by the project's previous owner in 2019. This provides Warriedar with an accelerated, low-capital-intensity pathway to future gold production pending the success of an ongoing exploration program.
Project Highlights:
Untapped Potential: Historical drilling at Golden Range was largely focused on shallow oxide gold in proximity to the existing mill, with an average drill depth of 42 metres. Historical pits on-site range in depth from 20 to 80 metres, with an average depth of 60 metres. This leaves substantial exploration upside for primary gold discoveries both below and along strike from existing shallow open pits. Exploration Results: Warriedar has been directing an aggressive exploration program throughout 2023, which includes drilling as well as airborne and ground electromagnetic (EM) surveying for both Golden Range and Fields Find. Results from the first half of the year are promising:142 RC holes totaling 26,990 metres drilled across both projects. Five existing gold resources were drilled and all five were successfully extended, including high-grade zones alongside strike or down dip. Most notably: The Windinne Well deposit was extended at depth by 150 metres to a total of 240 metres.The Ricciardo deposit, an existing 476-koz resource at the northern end of the main shear, was identified as having significant potential to scale up. Seven priority one base metals targets modelled and drill ready.Current MRE: The current mineral resource estimate for Golden Range is 945 koz contained within 19,429 kt at 1.5 g/t gold: 20 koz contained within 282 kt at 2.2 g/t gold measured. 441 koz contained within 8,887 kt at 1.5 g/t gold indicated. 485 koz contained within 10,080 kt at 1.5 g/t gold inferred. Exploration Roadmap: Warriedar has a clear line of sight on pursuing substantial resource growth and exploration success for its Western Australia projects: Through 2023 and 2024, Warriedar will drill over 40,000 metres in total at both Golden Range and Fields Find. This drilling will be a major part of the company's efforts to target substantial MRE increases in primary gold mineralisation while exploring for strike and depth extension of existing deposits. Warriedar intends to complete a metallurgical study at Golden Range's Silverstone deposit along the main shear, to demonstrate a processing path, prior to further drilling.
Fields Find
Located just to the east of Golden Range, Fields Find is most notable for its highly irregular geology. Due to an intrusive complex within the greenstone sequence, the area is known to contain elevated levels of nickel, copper and gold. Although the brownfields project has been the site of previous exploration, the focus was exclusively on gold with one notable exception.
At Fields Find's southwest corner stands the historic Warriedar Copper Mine, which is located at the end of Warriedar's target zone, known as the Warriedar Corridor. It is also worth noting that the Murchison Province is generally known to be rich in copper with both the Golden Grove and Deflector copper mines in geological proximity.
Project Highlights:
Copper Region: The Murchison province is known for its rich copper resource. Fields Find also encompasses the Warriedar Corridor. Exploration Results: Warriedar has executed an aggressive exploration program which includes drilling, airborne and ground-based EM surveying for both Fields Find and Golden Range. Results include: The main gold lode depth along the entire strike length at the Rothschild high-grade gold deposit was extended at depth by 150 metres.Warriedar accelerated drilling at the nearby Stone Hut Prospect due to excellent results from Rothschild. Drilling is now complete, with results currently pending. New 2023 airborne electromagnetic (AEM) data covers a substantial part of the tenure which was previously un-flown. Follow-up ground EM identified several well constrained priority 1 targets, ready for drilling.Current Plans: Drilling of base metals targets at Fields Find, with the first program of work (POW) permits already approved.
Big Springs
Located in the prolific Nevada Gold Trend, the Big Springs Gold Project stands adjacent to First Majestic Silver's (TSE:FR) Jerritt Canyon Gold Mine Complex, which has a production history of more than 10 Moz gold. The project itself has an existing resource base of roughly 1 Moz gold and is surrounded by approximately 93 square kilometres of exploration ground prospective for Carlin-style gold.
Warriedar is currently collecting the necessary geoscience data to optimise its drill targets while also advancing its exploration permitting. It plans to recommence its drilling program upon approval of expanded permits.
The company believes the southern tenements in particular offer enormous untapped potential for growth in existing gold resources.
Project Highlights:
Current MRE: The mineral resource estimate for Big Springs is 1,014 koz contained within 15,490 kt at 2 g/t gold: 129 koz contained within 860 kt at 4.7 g/t gold measured 428 koz contained within 6,000 kt at 2.2 g/t gold indicated459 koz contained within 8,630 kt at 1.7 g/t gold inferred
Management Team 
Mark Connelly — Non-executive Chairman
Mark Connelly is a seasoned financial and commercial executive with extensive resource industry experience in management leadership and board roles. His direct operational and capital markets experience spans many jurisdictions including Australia, North America, South America, Africa and Europe.
Connelly's North American operating and development experience includes several years based in the U.S. working for Newmont Mining, one of the world's leading gold mining companies. This included extensive exposure to and knowledge of Newmont's flagship Nevada gold operations.
Connelly also has an outstanding track record of shareholder value growth and realisation, particularly over the last decade. This includes the development and eventual sale of Papillon Resources for approximately US$570 million and the US$597 million consolidation of Endeavour Mining with Adamus Resources.
Amanda Buckinghamn — Managing Director
Dr. Amanda Buckingham is a geophysicist who has been involved in mineral exploration for over 25 years. She co-founded award-winning and industry-leading geophysical consulting firm Fathom Geophysics in late 2007, based in both Australia and the United States.
Buckingham has extensive exploration experience globally. Her early career involved work as a geoscientist and project manager at majors such as Rio Tinto, listed juniors in both Canada and Australia and several years consulting at SRK.
She also co-founded Cygnus Metals (ASX:CY5) and Desert Minerals (ASX:DM1). She is currently a director of several private companies and a research fellow at the University of Western Australia.
Mingyan Wang — Non-executive Director
Dr. Mingyan Wang has over 20 years of experience in the mining and resources industry specialising in identifying projects, exploration, management and business development. Wang is currently a founding director of Global Lithium Resources and former managing director of ASX-listed Abra Mining. He also held senior management positions in other large mining companies such as China Minmetals Corporation, where he was the project lead – geology & mining at the Las Bambas Copper-Gold mine in Peru.
Wang has been in Australia for more than 10 years and has extensive experience in the mining and resources sector in Australia, China and Peru.
Dianmin Chen — Non-executive Director
Dr. Dianmin Chen is a mining engineer with more than 35 years of experience in metal mining. He has held a wide range of roles in the mining industry including technical, production and management positions in Australia, China and Canada.
Chen held executive roles with Sino Gold (general manager), Citic Pacific Mining (chief operating officer), CaNickel (executive director and CEO) and Norton Goldfields (managing director and CEO) and served as a non-executive director for several publicly listed companies in Australia and Canada, including Kalgoorlie Mining, Bullabulling Gold Mines, Sherwin Iron, Norton Goldfields, NKWE Platinum and CuDeco. He is currently a non-executive director of Global Lithium Resources (ASX:GL1).
Chen holds a Bachelor of Engineering in mining, a PhD in mining geomechanics and a WA First Class Mine Manager's Certificate of Competency.
Stuart Burvill — GM Corporate/General Counsel
Stuart Burvill is a legal, commercial and compliance manager and civil and structural engineer with over 30 years of experience in mining, petroleum, energy, shipbuilding, defence and civil infrastructure development including rail, roads, bridges and tunnels.
Burvill has extensive experience in M&A, corporate and project finance, capital raising, ownership and funding structuring, joint ventures, construction contracts and disputes, corporate governance and administration and enterprise risk management. He holds a Bachelor of Engineering (Hons), Bachelor of Laws, MBA and Grad Dip in Applied Corporate Governance.
Graeme Morissey — Chief Financial Officer
Graeme Morissey joins Warriedar from previous director-level roles in the audit divisions of global accounting firms EY, KPMG and Grant Thornton. He has over 15 years of direct experience in servicing clients within the mining exploration and development sector. This includes specific expertise extending across compliance with Australian Securities Exchange (ASX) and Department of Mines regulation.
Morissey has also consulted directly with CFOs within the Australian mining sector, which has included optimisation of internal reporting processes pertaining to performance, cash flow forecasting, and adherence to budgets. He is a chartered accountant and a fellow of the Governance Institute of Australia.
Morissey holds a Bachelor of Commerce from McMaster University in Canada.
David Palumbo — Company Secretary
David Palumbo from Mining Corporate is a chartered accountant and graduate of the Australian Institute of Company Directors with over 14 years of experience across company secretarial, corporate advisory and the financial management and reporting of ASX-listed companies. He currently acts as company secretary for a number of ASX-listed companies and serves on the board of Krakatoa Resources (ASX:KTA) and Kaiser Reef (ASX:KAU).
Steve McMillin — Exploration Manager (Nevada)
Steve McMillin is a highly experienced and well-respected exploration geologist. He has over 35 years of practical mineral exploration experience in the United States, with particular expertise in Carlin-style gold projects in Nevada.
Before joining Warriedar Resources, McMillin was at Jerritt Canyon Gold for seven years, including as chief mine geologist. The producing Jerritt Canyon Gold Mine is located only 20 kilometres away from Big Springs along the same mineralisation trend. During his time there, he led underground near-mine exploration and resource development, helping to discover 12 new economic deposits and develop several.
Prior to 2016, McMillin was chief mine geologist at Fire Creek with Klondex, senior exploration geologist with Midway Gold at the Spring Valley and Pan-Goldrock deposits, senior mine geologist at Jerritt Canyon with AngloGold and Queenstake Resources and project geologist with Newmont Exploration in Nevada.
He is a certified professional geologist with American Institute of Professional Geologists, and member of the Geological Society of Nevada and the Society of Economic Geologists.
Thomas Dwight — Exploration Manager (Western Australia)
Thomas Dwight has worked in mineral exploration for several years across Australia and within multiple commodities. He has previously focused on Western Australia gold exploration, including the development of the Tampia Hill Resource with Explaurum Operations, but also has experience in porphyry copper mineralisation managing exploration for Duke Exploration in Queensland.
During his time in the industry, his focus has been exploration, project development and database management. Dwight holds a Bachelor of Science with Honours from the University of Otago, majoring in geology/earth science.
This post appeared first on investingnews.com