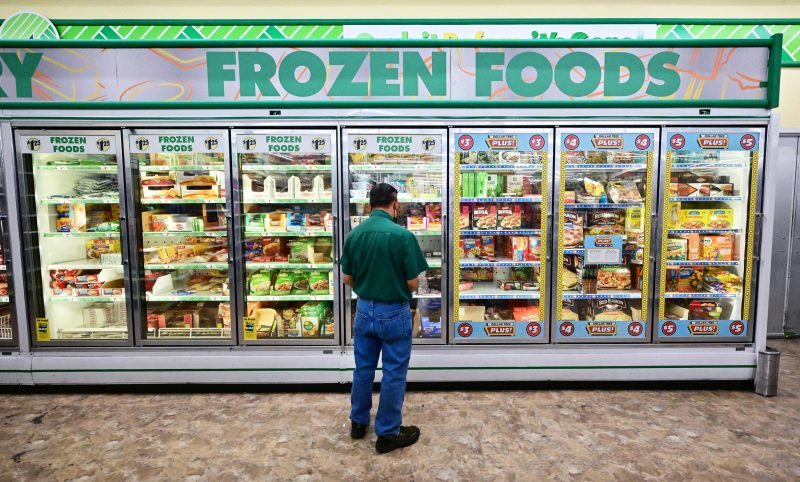 Why are frozen vegetable prices so high? Blame war, immigration and California weather, economists say
Even as U.S. inflation broadly cools, frozen vegetable prices are hot.
The average shelf price for frozen veggies rose by 18% in the past year — the largest increase among all grocery items, according to the consumer price index for June 2023.
Among all consumer goods and services, only a few — like motor vehicle repair, school meals and tax-return preparation — saw prices jump faster in the past 12 months, according to CPI data.
The price spike on frozen veggies is attributable to many factors, like immigration trends, high costs for labor and fertilizer, and ripple effects from the war in Ukraine, economists and food experts said.
But perhaps the most consequential event has been unusual weather in California, which is "by far" the biggest supplier of fresh fruits and vegetables in the U.S., said Russell Tronstad, a professor and agricultural economist at the University of Arizona.
Record precipitation 'provided many challenges'
The Golden State was hit by a deluge of precipitation over the winter. Some areas broke daily rainfall records, and the highest-ever snowpack has been recorded in the Sierra Nevada mountains.
The result: overflowing rivers, mudslides, flooding — and soaked farmland.
"Some areas were just inundated," which had the effect of decreasing vegetable supply, Tronstad said.
California is the No. 1 national producer for dozens of crops, like broccoli, brussels sprouts, cabbage, carrots, cauliflower, eggplant, kale, lettuce, onions, bell peppers, spinach and tomatoes in processed foods, according to the California Department of Food and Agriculture. It's the sole producer of crops like celery and garlic.
Overall, the state accounts for nearly half of U.S. vegetable production, according to California Polytechnic State University. It accounted for 42% of total U.S. vegetable sales in 2017, according to most recent data from the Census of Agriculture.
Heavy rain "provided many challenges" for agricultural producers, Pam Knox, an agricultural climatologist at the University of Georgia, wrote recently.
It destroyed crops, delayed planting schedules, and prevented farmers from doing field work for weeks, for example, she said.
This post appeared first on NBC NEWS