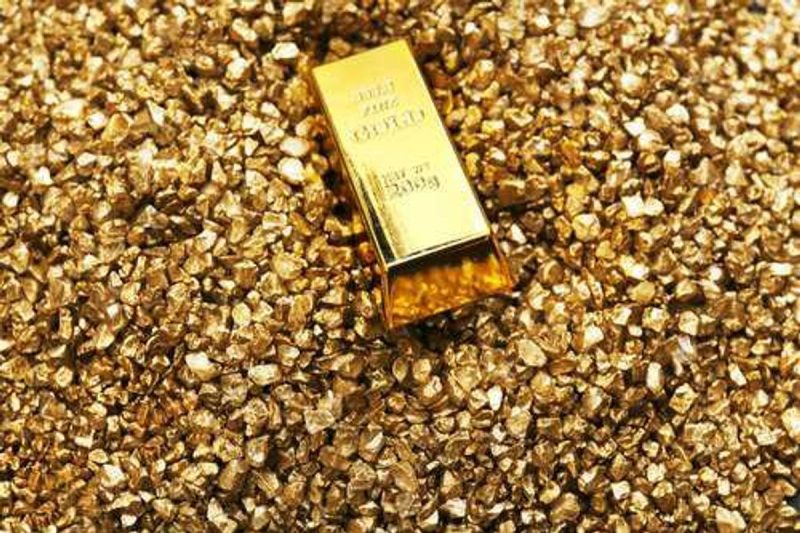 5 Top Weekly TSX Stocks: Argonaut Gold Up After Posting Q3 Results
The S&P/TSX Composite Index (INDEXTSI:OSPTX) opened lower on Friday (August 18) at 19,812.23.
The index was on track for a weekly decline, hitting a 6 week low on the back of rising bond yields. The technology and financial sectors fell last week, while the energy sector was the bright spot.
Looking over to commodities, gold dropped below the US$1,900 per ounce mark, to trade around the US$1,892 level on Friday. Meanwhile, silver was trading upward to end the week above US$22 per ounce.
Last week, some resource junior mining and energy focused companies saw their stock prices go up. Here's a look at those companies and the factors that moved their share prices last week.
1. Wallbridge Mining (TSX:WM)
Press ReleasesCompany Profile
Leading this week's top TSX stocks list is Wallbridge Mining, which saw its share price increase 20.83 percent to end the week at C$0.14.
Gold-focused Wallbridge's flagship project, Fenelon, is located on the highly prospective Detour-Fenelon gold trend in Northern Abitibi, Quebec. Wallbridge also has interests in several copper, nickel and platinum group metal properties, including a 17.8 percent interest in Lonmin Canada.
2. Aclara Resources (TSX:ARA)
Press ReleasesCompany Profile
Aclara Resources is a development-stage company focused on heavy rare earth mineral
resources. Its primary project is located in the BioBio Region of southern Chile. The has all its efforts on developing its mineral resources through a project known as the Penco Module.
Last week, shares of Questerre Energy increased 9.09 percent to end at C$0.42.
3. Argonaut Gold (TSX:AR)
Another gold mining company making the list this week is Argonaut Gold, which is in the final stages of construction at its Magino project, located in Ontario, Canada. Magino is expected to achieve commercial production in the third quarter of 2023 and become Argonaut's largest and lowest cost mine.
The company also has three operating mines including the Florida Canyon mine in Nevada, USA, where it is pursuing additional growth, La Colorada mine in Sonora, Mexico and San Agustin mine in Durango, Mexico.
On August 11, the company posted its Q2 results, saying commercial production is on track for Q3 at Magino. Last week, the company did not release any news, but its shares increased 5.56 percent to end at C$0.57.
4. Nevada Copper (TSX:NCU)
Press ReleasesCompany Profile
Nevada Copper's flagship Pumpkin Hollow copper project is located in Nevada, US. Pumpkin Hollow has substantial reserves and resources including copper, gold and silver. Its two fully permitted projects include the high-grade underground mine and processing facility, which is now in the production stage, and a large-scale open pit project, which is advancing towards feasibility status.
Last week, shares of Nevada Copper increased 5.41 percent, to end the five-day period at C$0.19.
5. Titan Mining (TSX:TI)
Press ReleasesCompany Profile
Last but not least this week is Titan Mining, an Augusta Group company which produces zinc concentrate at its 100 percent-owned Empire State Mine located in New York state.
On August 11, the company published its Q2 results, with zinc production reaching 15 million payable pounds, up 9 percent from the prior quarter. Last week, shares of Titan Mining increased 4.88 percent to end at C$0.43.
FAQs for TSX stocks
How big is the TSX?
The TSX is Canada's biggest stock exchange, and as of June 16, 2023, it had 1,789 listed stocks for a total market value of more than C$3.792 trillion. The TSX is often ranked as one of the 10 largest stock exchanges in the world.
Why do companies list on the TSX?
Listing on one of the world's largest stock exchanges provides companies with greater market exposure, the ability to raise capital and an opportunity to build a strong financial reputation. In its technical guide to listing, the TSX states the exchange "offers companies a dynamic market to raise capital, enhanced liquidity, specialized indices, visibility and analyst coverage.'
What sectors are included in the S&P/TSX Composite Index?
The S&P/TSX Composite Index tracks more than 230 constituents across a wide range of sectors, of which the top five by weight are: financials (30.1 percent), energy (16.6 percent), industrials (14 percent), information technology (7.7 percent) and materials (11.9 percent).
What was the highest point for the TSX?
The TSX hit a record high of 22,213.07 points in April 2022. While the exchange was at 19,970 points as of June 16, 2023, there are high expectations that the TSX could move past the 22,000 level by the end of 2023 to set new record highs.
Data for 5 Top Weekly TSX Performers articles is retrieved each Friday after market close using TradingView's stock screener. Only companies with market capitalizations greater than C$50 million prior to the week's gains are included. Companies within the non-energy minerals and energy minerals are considered.
Article by Priscila Barrera; FAQs by Melissa Pistilli.
Securities Disclosure: I, Priscila Barrera, hold no direct investment interest in any company mentioned in this article.
Securities Disclosure: I, Melissa Pistilli, hold no direct investment interest in any company mentioned in this article.
This post appeared first on investingnews.com