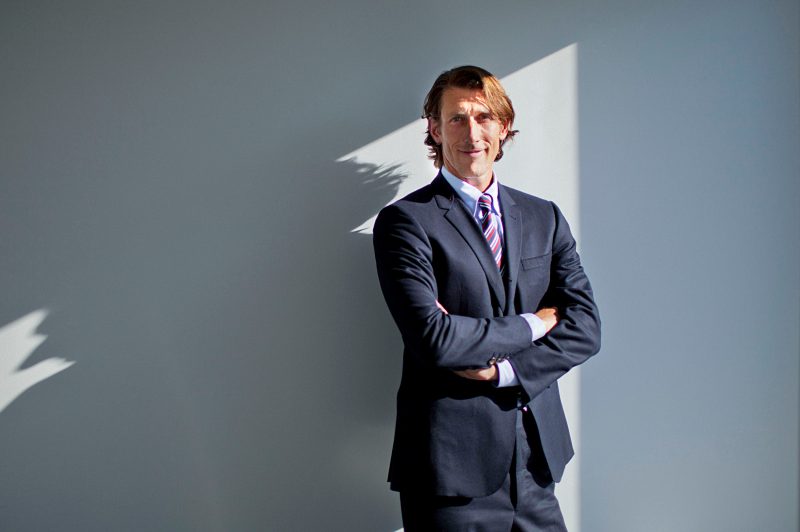 Gap taps top Mattel executive to be its new CEO
Gap announced Wednesday it's poached a top Mattel executive to be its new CEO as the apparel giant seeks to reverse an ongoing sales slump and regain its relevancy in the fashion industry.
Richard Dickson, the president and chief operating officer at Mattel, was chosen as Gap's top boss after a year-long search that began last summer when former CEO Sonia Syngal left the company.
Since then, Gap's chairman Bob Martin has been serving as interim CEO during a longer-than-expected search for a replacement. During a May earnings call, Martin told investors he didn't expect to hold the position as interim CEO as long as he had.
Dickson, who has been a member of Gap's board since November 2022, will leave his current position at Mattel on August 3 and start the new role on August 22, earning an annual base salary of $1.4 million. Martin will remain chair of the board.
"Gap Inc. is a portfolio of iconic brands, known for having defined American style with bold thinking and making quality fashion accessible to millions. But it's the work ahead that excites me most — the chance to work hand-in-hand with the teams to evolve Gap Inc. for a new era," Dickson said in a statement. "Under Bobby's leadership, the team has begun to truly reset the company for long-term success, establishing a new foundation that I'm eager to build on."
Martin called Dickson "a perfect fit for Gap."
Gap shares gained 6% on Wednesday following the news, while shares of Mattel fell slightly.
During his tenure with Mattel, Dickson is credited with reviving the Barbie franchise and growing the toymaker's other top brands, including Hot Wheels and Fisher-Price, according to Mattel.
He first joined Mattel in 2000 and currently leads its global brand portfolio, overseeing strategy, brand marketing, design and development. In the position, he also oversees franchise management, including licensing and merchandising, live events and digital gaming.
More from CNBC
Meta, Microsoft and Amazon team up on maps project to crack Apple-Google duopoly Snap stock drops 19% on weak forecast A CEO quits and the BBC apologizes to Trump-ally Nigel Farage. A banking scandal erupts in Britain
In the leadup to the highly-anticipated Barbie movie, Mattel entered into licensing agreements with over 100 brands, including Gap, to sell a range of Barbie-themed merchandise, turning the iconic pink doll into a ubiquitous brand.
Dickson previously held positions at Bloomingdales and The Jones Group. The Wall Street Journal first reported his appointment to Gap. 
He leaves Mattel at a high point in the toymaker's history as it revels in the success of its Barbie movie —and joins Gap as the retailer struggles to right-size its business and win back customers.
The company has been grappling with a years-long sales slump and a series of leadership shakeups across its portfolio of brands, which includes Athleta, Banana Republic, Old Navy and its namesake banner. 
Since last fall, Gap has laid off more than 2,000 workers in an effort to streamline operations and cut costs. 
In its most recent quarter ended April 29, sales were down 6% from the year-ago period to $3.28 billion. It reported a quarterly net loss of $18 million, improvement from a loss of $162 million in the prior year. 
This post appeared first on NBC NEWS