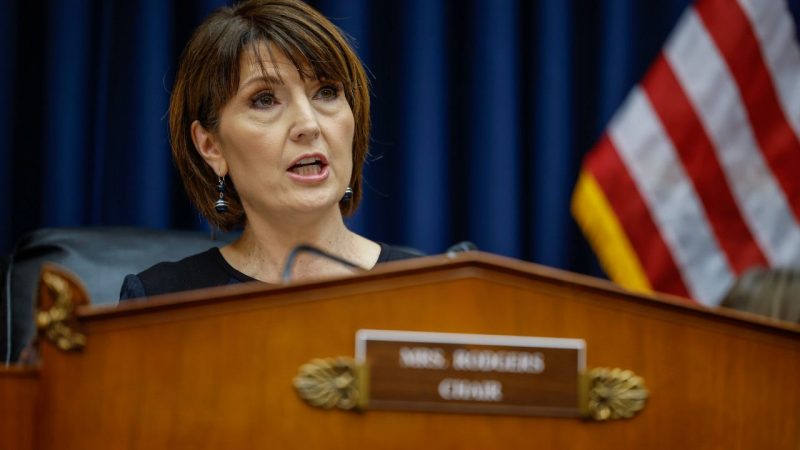 House takes step toward AI regulation; government study on 'AI accountability' due in 18 months
The House this week took a small step toward building an artificial intelligence regulatory framework by advancing a bill that asks the government to study AI accountability and report back in 2025.
The House Energy and Commerce Committee unanimously approved the AI Accountability Act Thursday, setting up the bill for a possible vote on the House floor in the fall after members return from the August break.
The bill would have the Commerce Department examine how accountability measures are being incorporated into AI systems used in communications networks and 'electromagnetic spectrum sharing applications' and look at ways to mitigate risks in these systems.
It also asks Commerce to assess how these accountability measures might help 'prove that artificial intelligence systems are trustworthy.' In 18 months, Commerce would have to make recommendations on these accountability assessment systems.
It's a slow-moving bill affecting only one federal department that may or may not reach the House floor. But it's still one of the more promising efforts made in the House this year to start getting a regulatory handle on AI.
More than halfway through a year that has had several calls for broad AI regulation, the House hasn't passed a stand-alone bill on AI. The closest the House has come is passage of the National Defense Authorization Act, which includes language calling on the Pentagon to assess its AI vulnerabilities, though it also encourages aggressive use of AI to bolster U.S. national security.
The Senate has gotten about as far. Majority Leader Chuck Schumer, D-N.Y., this week hosted a third AI listening session for senators but has said these sessions would continue into the fall. The Biden administration has responded with voluntary AI standards with some companies but has also stopped short of comprehensive regulations and says Congress will need to act.
For those asking for quick action to regulate AI, Congress isn't moving nearly as fast as it should.
'While it is encouraging to see a piece of AI-related legislation make it out of a congressional committee, the pace of our legislative efforts must accelerate to match the rapid advancement of artificial intelligence we've seen in the past year,' Jake Denton, a Heritage Foundation Tech Policy Center research associate, told Fox News Digital.
'We can't spend years debating the best path forward for this technology,' he added. 'To ensure the safe and ethical deployment of AI, Congress must significantly expedite the legislative process and craft robust laws that safeguard the American people. Delays in establishing clear guidelines will only leave an opening for Silicon Valley to potentially misuse this powerful technology.'
This week's consideration of the AI Accountability Act, offered by Rep. Josh Harder, D-Calif., showed just how early in the process Congress is when it comes to AI regulation.
During debate, Rep. Jay Obernolte, R-Calif., offered an amendment aimed at making sure the Commerce Department has a full understanding of what people mean when they say they want 'trustworthy' AI systems in place. 
Obernolte's amendment to the bill would have officials examine 'how the term 'trustworthy' is used and defined in the context of artificial intelligence,' and the relationship between that word and 'other terms such as 'responsible' and 'human-centric.'
'Congress is in the process of thinking about what a regulatory framework for AI might look like, but along the way, we have to determine how we're going to investigate AI, to investigate whether or not it's accountable, it's responsible and it's safe for consumers,' Obernolte said.
This post appeared first on FOX NEWS