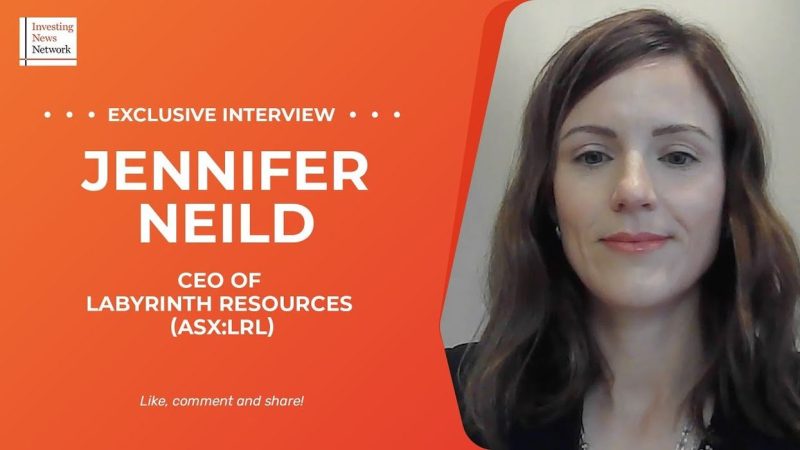 Multi-Commodity Approach to Drive All Future Companies, Says Labyrinth Resources CEO
While Labyrinth Resources (ASX:LRL) remains focused on gold, the company is also pursuing other potential minerals that its properties may provide, according to CEO Jennifer Neild.
The Australian company is currently embarking on a "back-to-basics" approach to explore for lithium and nickel at its Comet Vale gold project in Western Australia. Neild noted that savvy investors now see exploration assets as a whole, with multiple potentials.
"If you walk away from some of these properties, you're missing a huge opportunity. Because right now, there's a lot of easy stuff near surface that's been found. Some could argue there are still more opportunities there. But until you flip everything on its head, there's not going to be more big discoveries (to be) found," Neild explained.
Labyrinth Resources is following up on multiple structures at the Comet Vale project, according to Neild. "Some of the old data is missing a lot of elements that are really important in building a story that's a bit different from what was known," she said.
Preliminary field work completed at the Comet Vale gold project highlighted gold, nickel, copper and cobalt anomalies that needed boots-on-ground confirmation and had not been previously looked at by the company.
"We're looking at structures and just checking up on potentials. Sometimes these things were ignored because they're too thin or they don't have grades at surface. But structures continue on many kilometres and there might be grades in different parts of it. We know these things are nuggety — these things pinch and swell. So we need to be very open minded.'
Watch the full interview with Labyrinth Resources CEO Jennifer Neild above.
The information contained here is for information purposes only and is not to be construed as an offer or solicitation for the sale or purchase of securities. Readers should conduct their own research for all information publicly available concerning the company. Prior to making any investment decision, it is recommended that readers consult directly with Labyrinth Resources and seek advice from a qualified investment advisor.
This interview may contain forward-looking statements including but not limited to comments regarding the timing and content of upcoming work programs, receipt of property titles, etc. Forward-looking statements address future events and conditions and therefore involve inherent risks and uncertainties. Actual results may differ materially from those currently anticipated in such statements. The issuer relies upon litigation protection for forward-looking statements. Investing in companies comes with uncertainties as market values can fluctuate.
This post appeared first on investingnews.com