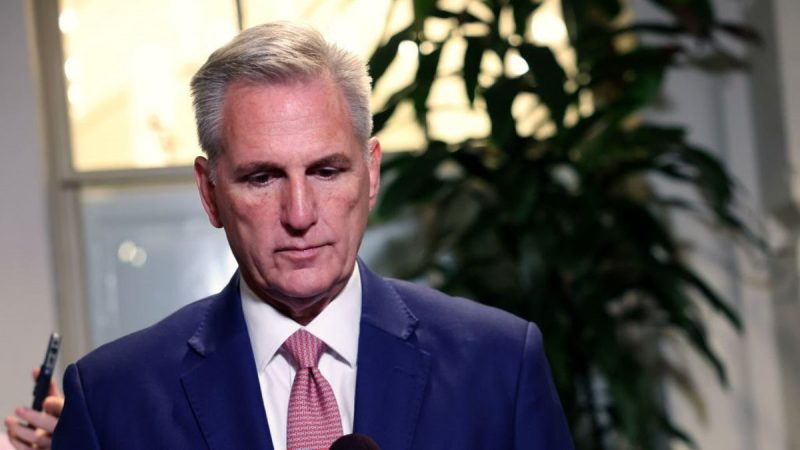 No clear spending deal as Congress inches closer to government shutdown
Lawmakers in both the House and Senate are set to return to Capitol Hill on Monday afternoon, with less than two weeks to hash out some sort of deal to fund the government past Sept. 30.
If Congress can't agree on spending priorities for the next fiscal year, or at least on a stopgap spending patch known as a continuing resolution (CR) to extend the current year's funding, they risk sending the government into a partial shutdown. 
Some GOP groups are discussing a 30-day stopgap CR with some border security measures attached, multiple sources told Fox News Digital.
One senior GOP aide told Fox News Digital that they believe a shutdown is likely but dismissed the notion it would be long term.
'It might just be that you know, we're getting close to the deal in the nth hour and it shuts down because it's Saturday, when this all starts happening. It might be shut down over a weekend, open up on a Monday, that would be a shutdown, technically,' a senior GOP aide told Fox News Digital on Friday. 'I don't think anyone can tell you right now with any degree of certainty that it's going to be a month-long shutdown.'
Sept. 30, the end of fiscal year 2023, falls on a Saturday this year.
Last week, plans to pass spending bills in both chambers of Congress were upended by conservative concerns. 
In the House, a planned vote on the defense appropriations bill — the second of 12 that House GOP leadership have promised to pass in place of a large 'omnibus' spending bill that many Republicans oppose — was scuttled after it became clear that members of the House Freedom Caucus and their allies would not let it pass over their concerns with the spending process.
Meanwhile, the Senate, where spending has so far been a widely bipartisan topic, was stopped from advancing a 'minibus' bundling the appropriations bills for Veterans Affairs, agriculture and transportation by lawmaker objections led by Sen. Ron Johnson, R-Wis. 
It's caused discord within both chambers, particularly in the House, where GOP defense appropriators held a press conference on Friday fuming at Republicans holding up the military's spending bill.
'You may have issues with policies in other agencies, but if you oppose the rule, which is effectively preventing this bill from moving forward, and if you oppose the passage of this bill, you are enabling the failed defense policies and this of this administration and accelerating the downward trajectory of our nation's security,' said Rep. Mike Garcia, R-Calif. 'And I don't envy the person that… votes against this bill when they have to explain to their constituents, and more importantly, to our troops.'
Garcia also voiced opposition to a CR, as he and other defense hawks argue it delays valuable military progress.
But Republican and Democrat leaders in both chambers acknowledged last month that a CR would be necessary to buy lawmakers more time to make a deal. Both the 175-member Republican Study Committee and the hardliner conservative House Freedom Caucus have signaled they will oppose a CR that does not include key GOP policy items.
However, as of Friday afternoon, it appeared the Republican factions are forging ahead with a CR plan without House leadership. Reps. Dusty Johnson, R-S.D., and Stephanie Bice, R-Okla., leaders of the Main Street Caucus, said on Thursday evening, 'The Republican Main Street Caucus and the House Freedom Caucus are working together in good faith to establish a plan to lower spending, secure the border, and avoid a government shutdown. The talks have been productive and we'll continue to work toward a deal.'
A source familiar with the talks confirmed to Fox News Digital on Friday that the two groups are working toward a CR whose 'major contours' include 30 days of government funding plus core parts of the House GOP's border security bill.
Those talks are between the Main Street Caucus and Freedom Caucus only, the source said when asked if GOP leaders were involved.
Another Republican aide familiar with the talks told Fox News Digital that GOP leaders are aware of them but allowing the members to sort it out themselves. Leadership is offering them technical support where necessary, the aide said.
The aide said lawmakers are currently debating whether to add disaster relief as well. However, it's highly unlikely that anything other than a 'clean' CR would pass the Democrat-controlled Senate.
Speaker Kevin McCarthy vowed that lawmakers would not leave this week until some kind of spending agreement is passed.
'We've got another week. I've told my members that when we come back in, don't plan on leaving, we've got to get business done. History has shown no one wins a shutdown,' McCarthy said Friday.
This post appeared first on FOX NEWS