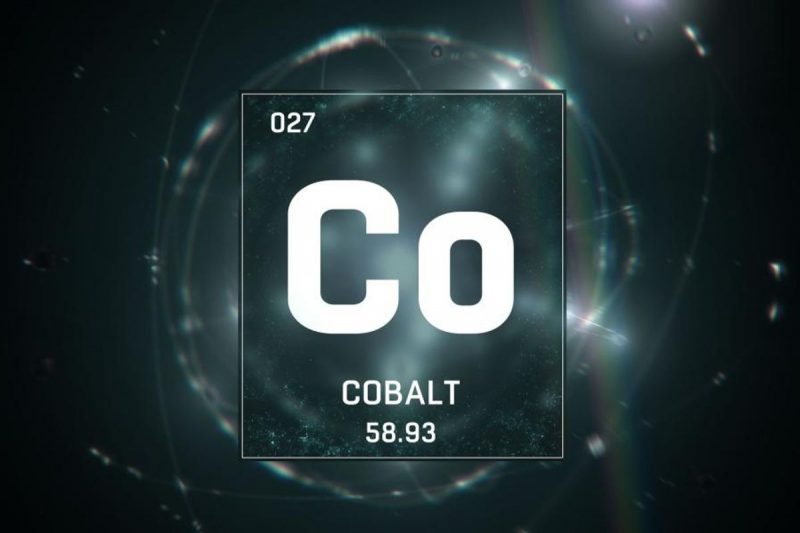 Top 3 Canadian Cobalt Stocks in 2023
Cobalt prices reached a four year high and 2022 peak of US$82,000 per metric ton (MT) last May, but have fallen since then due to a supply/demand disparity. The metal is now sitting at US$33,420, up from its 2023 low of US$29,525 it dropped to June.
While overall demand is still up compared to Q1 of last year, supply also saw a big increase in 2022.
While the Democratic Republic of Congo is the top cobalt-producing nation, many countries want to lower their dependence on it due to human rights and political stability concerns.
Below is a look at the three top cobalt stocks on the TSX and TSXV by share price performance so far this year. All year-to-date and share price information was obtained on July 25, 2023, using TradingView's stock screener, and all companies listed had market caps above C$10 million at that time.
1. DLP Resources (TSXV:DLP)
Year-to-date gain: 213.04 percent; market cap: C$49.78 million; current share price: C$0.72
Exploration company DLP Resources is focused on base metals and cobalt projects in Southeast BC, with a portfolio of properties that includes the Aldridge 1 and 2 groups, the Hungry Creek copper-cobalt-silver project, the Copper Creek copper-cobalt project and the Redburn Creek copper-cobalt project. The company also has the Aurora porphyry copper-molybdenum project in Peru.
In February, DLP shared an exploration update, which included results from its 2022 exploration at its Hungry Creek and Copper Creek projects. The company also announced the beginning of its 2023 exploration at Aurora.
DLP's share price jumped significantly to C$0.40 on March 22, the day before the company announced a non-brokered private placement to raise gross proceeds of C$1,500,000. DLP upsized the placement to C$1,712,500 on March 24, and ultimately closed it on April 6 at that amount. The company stated at the time it intends to use the funds for various exploration campaigns at its BC projects, including Hungry Creek and Redburn.
DLP's share price continued its upward momentum in May, which included results for its fourth drill hole at Aurora. After cooling in June, it jumped from C$0.51 to C$0.71 on July 10 — although the company hadn't yet released news in July — marking a then all-time high for the explorer. Its next news came on July 24 in the form of further drill results from Aurora and led DLP's share price to top itself, hitting C$0.72 on July 25.
2. Horizonte Minerals (TSX:HZM)
Press ReleasesCompany Profile
Year-to-date gain: 16.18 percent; market cap: C$751.69 million; current share price: C$2.80
Horizonte Minerals is a nickel and cobalt company focused on developing its wholly owned Araguaia nickel project and Vermelho nickel-cobalt project, both of which are in Brazil's Pará state. Vermelho, which is currently at the feasibility stage, is anticipated to produce 1,250 MT of cobalt on top of its projected 24,000 MT nickel production.
In late January, Horizonte announced that it had submitted its environmental and social impact assessments for the Vermelho nickel-cobalt project to the Pará State Secretariat for Environment and Sustainability. The company says it is targeting the first half of 2024 for when the submissions will be approved by the entity. Horizonte's share price jumped from C$2.18 to C$2.60 in the week following the news.
On July 6, the company received a mining approval permit from the Brazilian regulator for its Araguaia nickel project. This will allow the company to "mine, stockpile, and categorise ore, optimising the consistency of the feedstock." It plans to carry out stockpiling over the next six months to establish enough ore to feed its plans for the six months following that process.
The news led to its share price jumping upwards in July, ultimately reaching a year-to-date high of C$2.88 on July 17.
3. FPX Nickel (TSXV:FPX)
Press ReleasesCompany Profile
Year-to-date gain: 15.91 percent; market cap: C$139.68 million; current share price: C$0.51
FPX Nickel is a nickel company developing its flagship Decar Nickel District in BC. The property is host to four targets, including the Baptiste deposit and the Van target, the former of which is the company's primary target It also has 100 percent ownership of three other nickel projects in BC and one in Canada's Yukon. While FPX is primarily a nickel company, it intends to produce cobalt as a by-product of future nickel mining at Baptiste.
On May 17, the company completed hydrometallurgical test work of Baptiste's awaruite nickel concentrate using a two-stage process with a cobalt solvent and a nickel solvent. According to the results, cobalt extraction from the leach solution extracted over 99 percent of the cobalt, and the process can be used to make cobalt hydroxide and cobalt sulfide precipitates grading 40 percent and 39 percent cobalt.
FPX's share price spiked on May 30 on news that global stainless steel company Outokumpu (OMXHEX:OUT1V) was investing C$16.08 million in FPX through a private placement financing, resulting in the steel giant owning 9.9 percent of FPX. For as long as Outokumpu holds the shares, the deal gives it the right to negotiate one or more offtake agreements for nickel from Baptiste up to a total of 60,000 MT, or 7,500 MT per year for eight years.
The company's share price moved from C$0.43 on May 29 to C$0.58 by June 5 — a year-to-date high.
FPX's most recent news came on June 27, when the company announced that it had completed all test work for its upcoming prefeasibility study, which it expects to release in September.
FAQs for cobalt
What is cobalt?
Cobalt is a silver-gray metal that is often produced as a by-product of nickel and copper mining. It does not occur as a separate metal anywhere in the world, and must be produced by reductive smelting, or from the metallic ore cobaltite, which is made of cobalt, sulfur and arsenic.
What is cobalt used for?
Historically, cobalt oxides were used to impart a blue pigment to glass, porcelain and paints, hence the still-used cobalt blue paint. The metal is also used to produce superalloys, as cobalt imparts qualities such as corrosion and wear resistance, which are useful in applications such as airplanes, orthopedics and prosthetics.
Today cobalt is most famously used in the rechargeable lithium-ion batteries that run everything from smartphones to EVs.
Where is cobalt mined?
The majority of cobalt production comes out of the DRC, which was responsible for producing 130,000 MT of the material in 2022. For perspective, the second largest cobalt-producing country, Russia, reported output of 8,900 MT the same year; third place Australia produced 5,900 MT of the material.
As the lithium-ion battery and EV supply chains garner global attention, companies are trying to limit their exposure to cobalt produced from the DRC, which is known for human rights abuses and sometimes child labor in its mining industry.
In response to this trend, many countries with cobalt are attempting to create domestic cobalt and EV supply chains in the hope of attracting companies looking to avoid DRC-sourced cobalt. This can be seen in the up-and-coming battery corridor in Ontario, Canada, as well as in the US-based Idaho cobalt belt.
Securities Disclosure: I, Lauren Kelly, hold no direct investment interest in any company mentioned in this article.
This post appeared first on investingnews.com