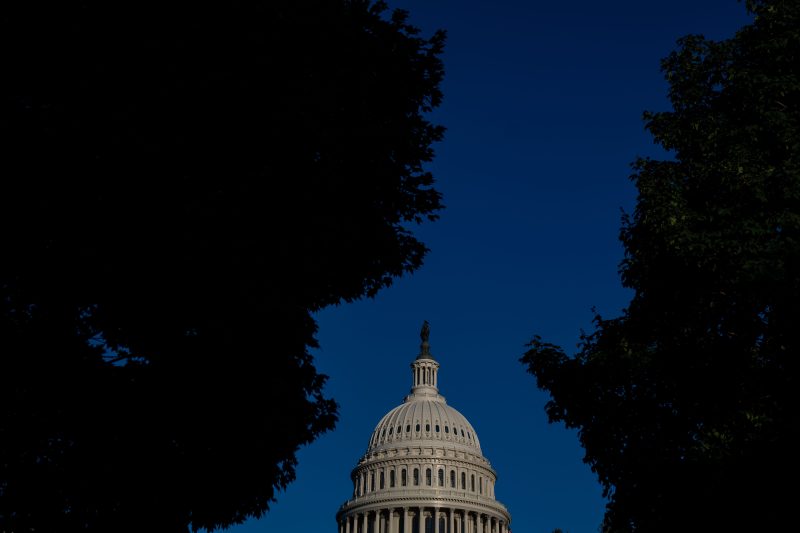 What government can do and what it won't do
The Census Bureau reported on Tuesday that the poverty rate among American children jumped dramatically between 2021 and 2022. The government has two measures of the poverty rate, one that accounts for programs aimed at reducing poverty and one that doesn't. The one that accounts for those programs, called the supplemental poverty measure (SPM), saw an increase among children from 5.2 percent in 2021 to 12.4 percent in 2022, meaning that more than twice as many kids are now in poverty.
There's no mystery why this happened, as the Census Bureau itself notes.
"In 2022, there were key changes in federal tax policy," its analysis states, "including the expiration of temporary expansions to the Child Tax Credit (CTC) and the Earned Income Tax Credit (EITC) as well as the end of pandemic-era stimulus payments which lead to increases in SPM poverty."
The Child Tax Credit expansion, implemented in response to the coronavirus pandemic, was allowed to expire at the end of 2021 when Congress failed to renew it. Among those opposing an extension of the program was Sen. Joe Manchin III (D-W.Va.), who insisted that any renewal be accompanied by a work requirement for parents.
A reporter for Semafor asked him about that opposition shortly after the new poverty numbers were released.
"It's deeper than that," Manchin replied. "We all have to do our part. The federal government can't run everything."
It's an odd response. It seems as though Manchin is saying that allowing more children to live in poverty is their "doing their part" in service to … what? Reducing the federal debt?
I emailed the senator's office for clarification. A spokesperson for the senator offered a nonspecific response focused on his support for other child-focused programs.
"Senator Manchin continues to support policies that support hard-working families and give every child a chance to achieve the American dream. This includes $8.7 billion for the Child Care and Development Block Grant (CCDBG) in the markup of the Senate FY 2024 Labor, Health and Human Services, Education funding bill, a $700 million increase from the previous year's appropriation. In addition, Senator Manchin secured more than $76 million for Head Start programs across West Virginia in 2023."
Manchin's focus on the federal debt isn't new. It's been a central part of his politics for some time, and a frequent argument as he's occupied the political center in the Senate. But it's not often articulated in the way that he did to that Semafor reporter: well, more kids in poverty is the price we pay.
In our initial report about the Census Bureau numbers, The Washington Post spoke with a Brookings Institution expert who pointed out that the jump from 2021 to 2022 was "a return to pre-pandemic levels.
"It's not as though it's some high for U.S. poverty," Robert Greenstein said, "it's that in 2021 we had historic lows in poverty."
You can see that below, in an analysis of the SPM rate by race from 2019 — pre-pandemic — to 2022. Rates among Black and Hispanic children are up quite a bit from 2021 but down slightly from 2019.
But there is an element of this that's like shrugging when a building being reconstructed after an earthquake collapses again. Hey, it's just back to where it was!
This is one of the central debates in politics, of course, the question of how much money should be spent and where. Politics is fundamentally about weighing priorities, and Manchin took the position in 2022 and this week that his priority is debt reduction. CNN polling conducted last month found that Americans were about evenly split on how active government is or should be, with three-quarters of Democrats saying the government should do more to solve problems and three-quarters of Republicans saying the government does too much. Independents were divided 50-50.
Manchin — technically a Democrat, though he's flirted with becoming an independent — thinks that the Child Tax Credit was doing too much.
Part of this may be the state that he represents. West Virginia had the ninth-highest child poverty rate in 2021, according to KFF analysis. It also has the fourth-highest percentage of residents over the age of 65 and the eighth-lowest percentage of children. He is the senator of a relatively old and very Republican state considering a program that benefits younger Americans with kids.
Again: Politics is about choices. Manchin made his choice and defended it. But it's not often that we can see so directly how a policy choice affects Americans. We can reduce child poverty. We then chose not to.
This post appeared first on The Washington Post